Student Services' 'Battle of the Brains' raises €1,200 for charity
Published November 30th, 2017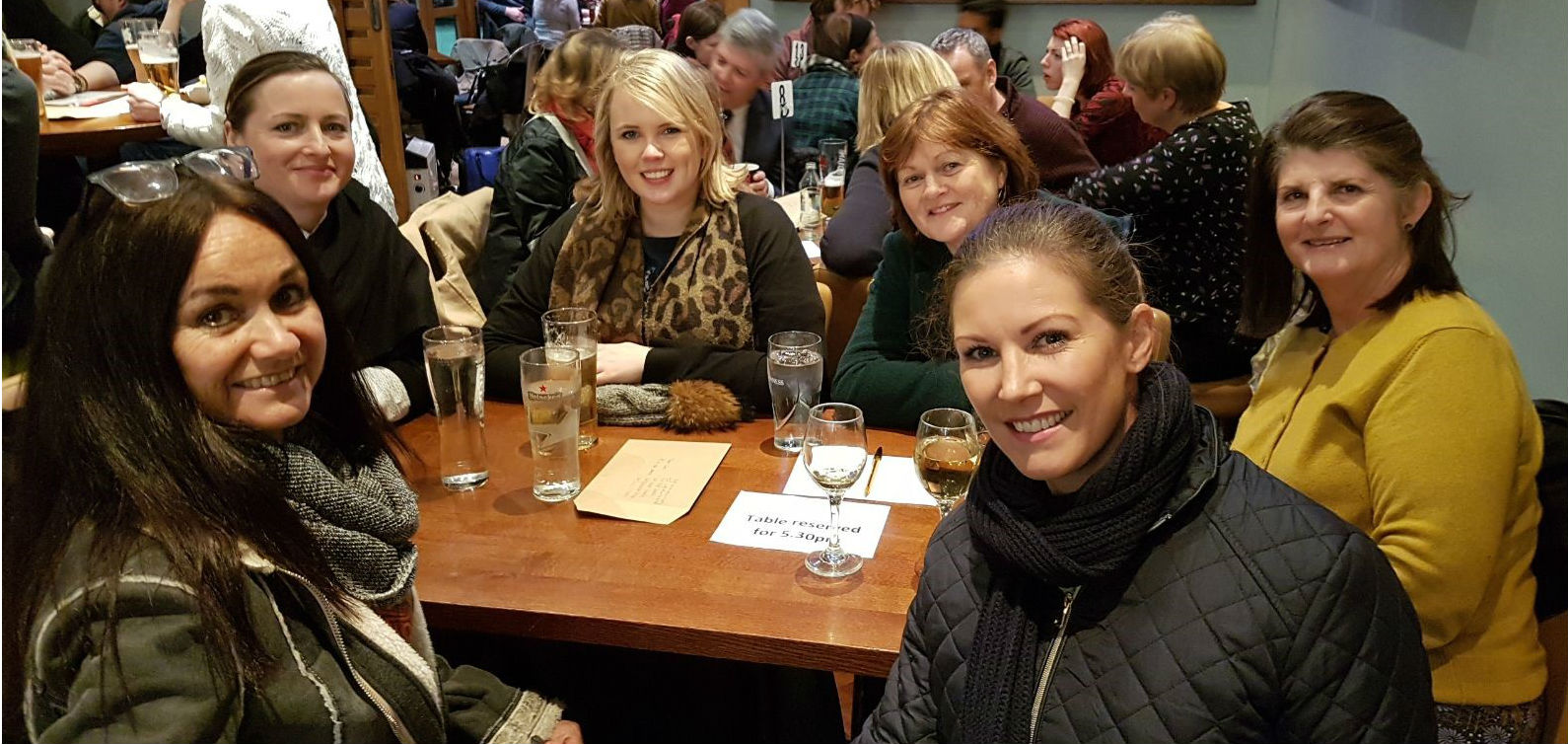 The Student Services 'Battle of the Brains' took place in the Pav recently, with a special quiz night in aid of charity.
There were two elements to the occasion. First off, 17 tables of staff from across college pitted their wits against each other in a table-top quiz. Quiz-master was Darryl Jones, Dean of Arts, Humanities and Social Sciences, aided and abetted by Director of Student Services Dr Alison Oldam.
Victorious
It was a fiercely fought contest with a number of teams in the running. The spelling round was particularly challenging but Global Relations were eventually victorious, with the AHSS Faculty in a close second with strong performances from the Provost's office and the Academic Registry too.
The second part of the evening was devoted to a University Challenge-style head-to-head. It featured the Students Union team – Damien McClean (Welfare Officer), Kevin Keane (President), Una Harty (Communications Officer), Jonah Craig (Ents Officer), Alice McPherson (Education Officer) – against a team of academics, which featured Veronica Campbell (Bursar), Neville Cox (Dean of Graduate Studies), Aine Kelly (Associate Professor in Physiology), Gail McElroy (Head of the School of Social Sciences & Philosophy) and Paul O'Grady (Head of Department, Department of Philosophy).
At the half-time point the Students Union had a commanding lead and indeed the team of academics entered into the break in negative figures! The crowd then started cheering every point that the latter scored, clearly worried that they were going to be convincingly beaten.
Bob Dylan
However, they turned it round! As the Students Union struggled with their Bob Dylan knowledge it was eventually the Dean of Graduate Studies' in-depth knowledge of The Simpsons that proved the difference between the two sides and the academics finished worthy winners.
The night raised €1,200, which was split evenly between Canteen Ireland, a cancer charity that works with young people, and the Capuchin Day Centre, which provides food for those who can't afford a hot meal.