Corporate Services claim three Provost's Professional Staff Awards
Published September 2nd, 2019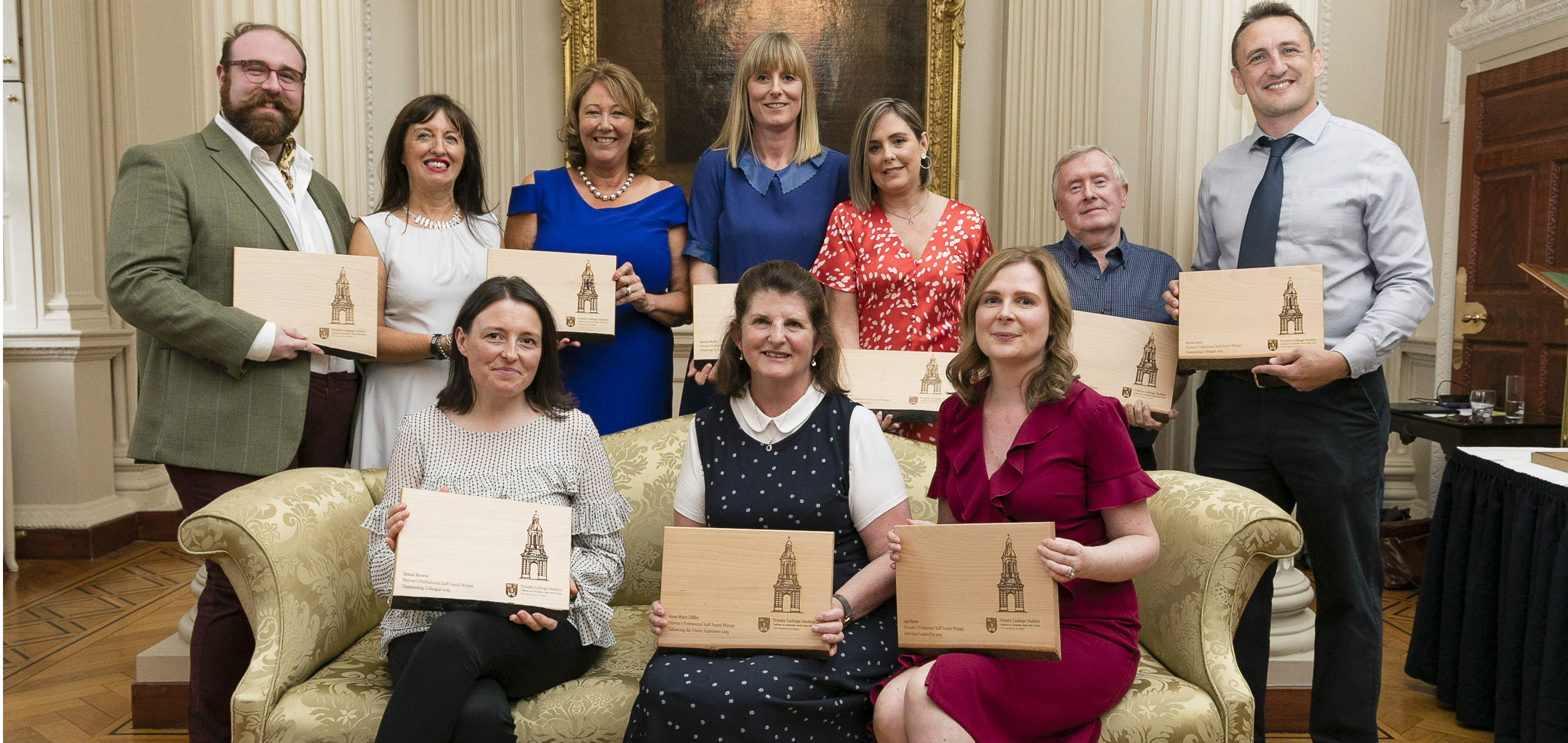 STAFF from Corporate Services claimed three of the nine prizes at this year's Provost's Professional Staff Awards. The winners were Anne-Marie Diffley (Commercial Revenue), Martina Mullen (Health Service) and Kieran Lewis (Disability Service).
Dedication
At an event to celebrate the winners in House 1 recently, the Provost recognised the "decisive role" professional staff play in the success of the university and the dedication they bring to their work every day.
Anne-Marie Diffley won her award for Enhancing the Trinity Experience. Anne-Marie works in the Old Library Visitor Services and is the go-to person for all VIP visitors to campus.
Health Promotion Officer Martina Mullen also won for Enhancing the Trinity Experience. Martina was instrumental in helping Trinity become Ireland's first tobacco-free campus back in March.
Empower
Kieran Lewis won his award for being an Outstanding Colleague. Kieran is a senior occupational therapist with the Disability Service where he provides individualised support to empower students with disabilities.
In total there were nine winners from 119 nominations, across the three categories of Enhancing the Trinity Experience, Outstanding Colleague and Individual Leadership. In addition to being presented with a plaque, all winners received a contribution to invest in their personal development.