Professional staff get their chance to shine
Published July 16th, 2019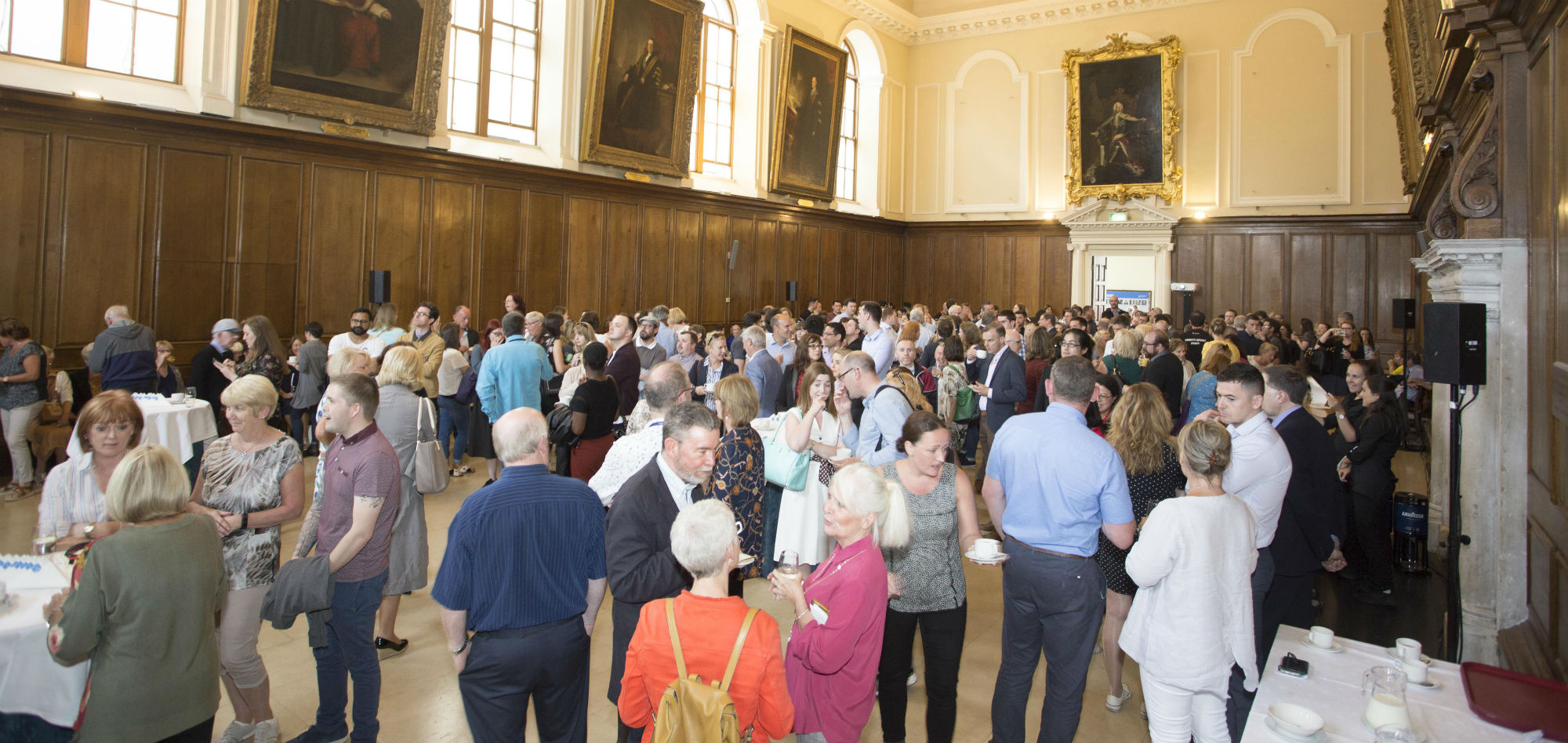 Corporate Services' commitment to delivering excellent services got a major boost yesterday when several staff from all across the area were shortlisted for the Provost's Professional Staff Awards.
At a celebration in the Dining Hall for nominees, the Provost shortlisted 37 professional staff from an original list of 119. Fifteen of those on the shortlist were from Corporate Services.
Among those on the 'Enhancing the Trinity Experience' shortlist were:
Student Case team from Academic Registry
Business Intelligence team from IT Services
Anne-Marie Diffley from Visitor Services (Commercial Revenue)
Martina Mullin from College Health (Student Services)
Lorraine Norton from Academic Registry
Among those on the 'Outstanding Colleague' shortlist were:
Shane Doggett from the Catering Department (Commercial Revenue)
Maura Horan from IT Services
Catherine Kelly from Estates & Facilities
Kieran Lewis from Disability (Student Services)
Louise Power from Human Resources
Liza Toye from Human Resources
Among those on the 'Individual Leadership' shortlist were:
Carol Heeney from Estates & Facilities
Rosie King from Sport (Student Services)
Carlos Mandolesi from Programme Management Office
Not only did Corporate Services staff Kieran Lewis, Anne-Marie Diffley and Martina Mullin make the shortlist, but they also won in their category and will attend a winners' event in the Provost's House on August 27th.
Of Trinity's 3,400 employees approximately half are professional staff. Earlier in the proceedings COO Geraldine Ruane commented how the professional staff provide the "vital infrastructure to enable Trinity to thrive".
Photo (below): Martina Mullin, College Health, with fellow winner in the 'Enhancing the Trinity Experience' category Martin McAndrew