'Sheep shed' project nominated for Green Award
Published March 13th, 2019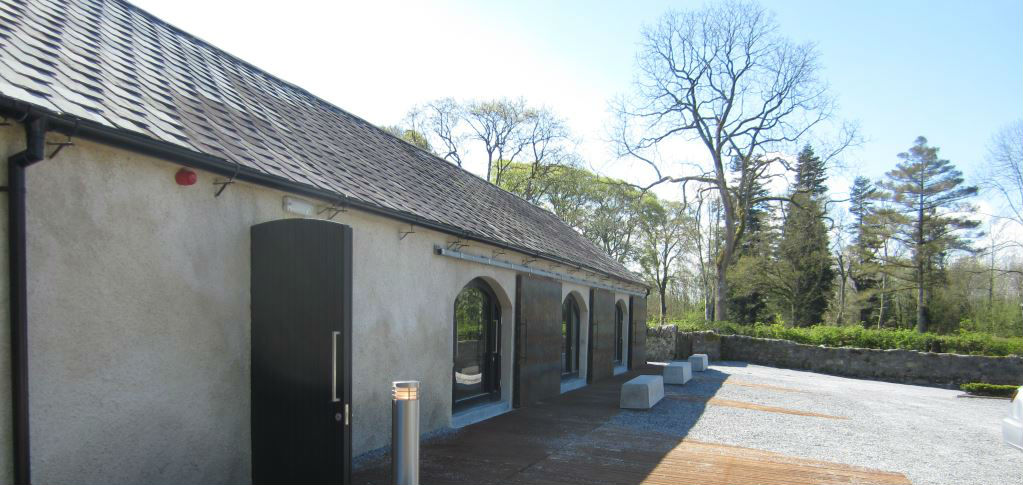 Trinity was recently shortlisted for a Green Award for its involvement with the i-LOFAR Education Centre in Co Offaly. The significance of this is explained by Estates & Facilities' Sandra Kenny, who was the project manager.

"The i-LOFAR Education Centre and associated Radio Telescope Projects were high profile, highly visible, the subject of documentaries and significant media coverage," says Sandra. "Given that these projects were led by Trinity College Dublin, successful completion has enhanced the reputation of college and have created continued and improved synergies with Birr Castle, the wider Birr community and Offaly County Council."
The project was shortlisted in the Green Construction category, which recognises sustainable development through innovative construction methods and designs that prioritise the needs of the wider environment and society.
The Minister for Communications, Climate Action & Environment, Richard Bruton, was special guest at the awards ceremony, which took place at the end of February in the Clayton Hotel. While Trinity didn't win this time around, it was still a great project to be involved with.
"The aim of the i-LOFAR Education Centre is to inspire school children, university students, researchers and tour groups to explore the wonders of space science," says Sandra.
"The project involved the refurbishment of a derelict agricultural building – a former sheep shed! – in Birr Castle Demesne, to a state-of-the-art education centre, meeting space, data-processing facility and control room for the Rosse Observatory and i-LOFAR radio telescope."
The project (above: after; below: before) has also now been entered into the RIAI Irish Architecture Awards for 2019.