Estates Strategy: how to maintain and maximise our historic campus
Published December 13th, 2018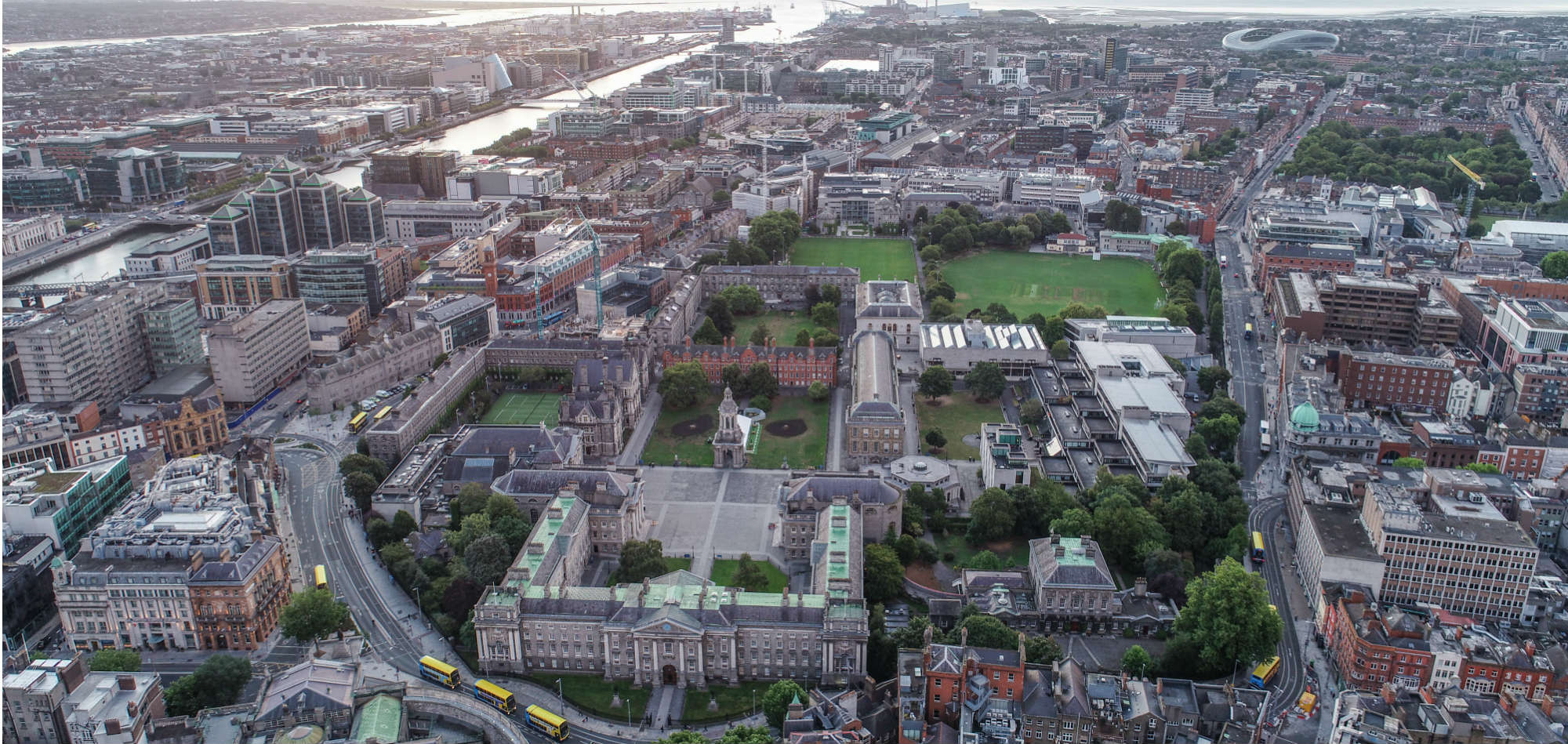 Trinity's famous campus attracts around two million members of the public each year. While the university is blessed with beautiful architectural assets, their historic nature makes them expensive to maintain. This is just one of the issues highlighted in the recently published Estates Strategy, a €230 million capital programme that was launched by the College Bursar Veronica Campbell.
Ambitious
The strategy takes into account a number of key projects due to come on stream shortly, such as the Business School (Q1 2019) and Printing House Square (Q2/3 2019), and also some longer-term ones such as the ambitious E3 project.
The housing of administrative staff, sports facilities and commercial activities are also addressed in the strategy, which was compiled in conjunction with specialist consultancy Turnberry who have experience in assessing the needs of complex property estates, particularly in the higher education sector.
Fundamentally, the Estates Strategy recognises the complex nature of Trinity's estate and the need to address issues such as poor space utilisation and the external environment within which the buildings sit.
Sustain
Speaking at the launch Professor Campbell commented: "We aim to provide facilities that support our students and staff for all their needs and ensure there is a plan to sustain growth over the long term."
Estates & Facilities' Mike Clark, Director of Campus Infrastructure, added: "The Estates Strategy provides a robust framework within which Trinity can address both the short and long-term challenges facing its unique estate and provide a rich and secure environment for our students, staff and visitors alike."