Co-workers come together to remember Digger Farrell
Published June 21st, 2018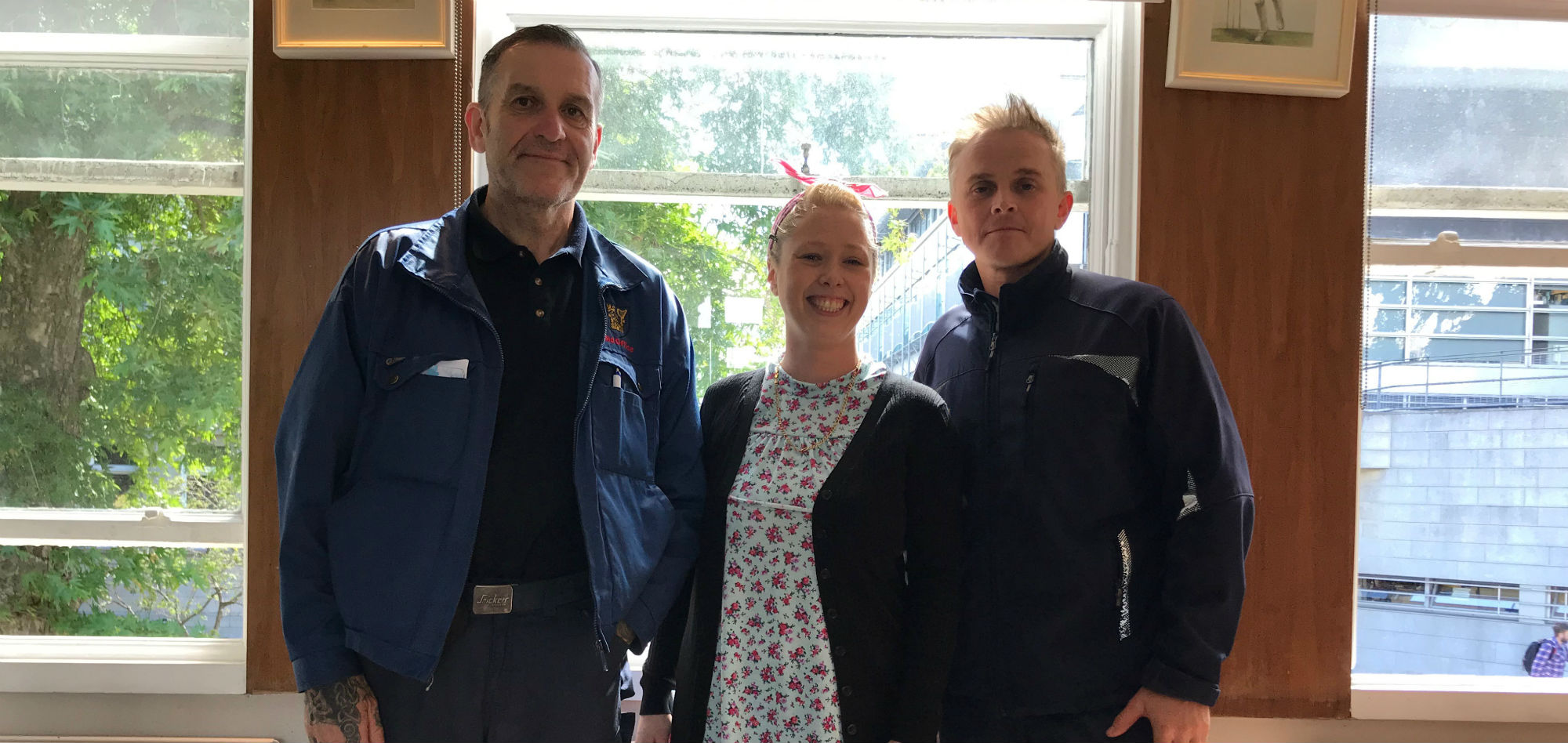 Dave Digger Farrell was the kind of guy who rarely said no. Oftentimes he'd stop what he was doing to go and help a colleague with something else.
Now three of Digger's best friends from Estates and Facilities, where he worked as an AEC, have come together to organise an evening in the Pav in memory of their friend who died back in April.
Mick Hanrahan (maintenance), Simon Malone (AEC) and Audrey de Monge (help desk at 194 Pearse St) weren't just Digger's co-workers, they were good friends with the Coolock man, going back 20 years.
Overwhelmed
Following the shock of his untimely death, the trio felt they wanted to do something for Digger's partner Catherine and their two children, Sean and Ella. They began to reach out to the college community and were overwhelmed by the response.
"It's a testament to his personality and the way he was that there's been such a phenomenal response," says Simon.
Friday week is shaping up to be a good night, with music provided by another of Digger's friends, a contractor from college, as well as a monster raffle featuring prizes supplied from across college and beyond. All three, Mick, Simon and Audrey, agree that Digger "would have loved what's going to happen here on Friday week".  
The event takes place next Friday, June 29, starting at 4pm in the Pav. Tickets for €10 are available from Audrey in Estates and Facilities, ext. 1064, or at the door. There is also a page set up https://www.gofundme.com/dave-digger-farrell-fund
Photo (L-R): Mick Hanrahan, Audrey de Monge and Simon Malone