Trinity leads the way on gender balance
Published September 5th, 2018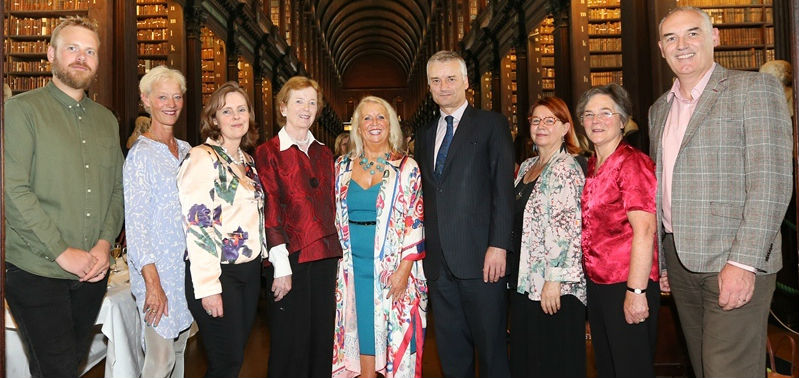 Higher education needs to shake off its apathetic attitude to gender issues. This was one of the points made by Minister Mary Mitchell O'Conner at the opening of the Gender Equality in Higher Education conference hosted by Trinity last month.
This was the first time the conference – which has been running for the last 20 years – was held in Ireland and featured policy makers, practitioners and academics from around the world.
Governance
Despite Mitchell O'Connor's remarks, gender equality is one area in which Trinity is showing great leadership. Among the significant progress that's been made includes: well-balanced governance structures, with Board 48% female, University Council 52% female, and the executive management team (EOG) 43% female; the % of female Chair Professors has more than doubled - from 13% in 2013 to 30% by September 2018. For professional staff, the college is also committed to achieving gender balance for senior posts.
Director of Diversity and Inclusion Tony McMahon commented afterwards: "This conference was a great opportunity for Trinity to showcase our leadership on gender equality not just with national and international peers, but also with the HEA (Higher Education Authority) and the Minister, and to engage with them on the challenges to gender equality in higher education and research institutions."
Keynote
Trinity's strong female leadership was further well represented at the conference gala dinner in the Dining Hall where the keynote address was delivered by Chancellor and former President of Ireland, Mary Robinson.
Tony is also responsible for the implementation of the college's strategy for diversity and inclusion. This includes expanded equality, diversity and inclusion training for staff and students, and award-winning initiatives for LGBT inclusion, including the establishment of an LGBT staff network.
Above: some of the Trinity organising committee for the conference with Mary Robinson (fourth left) and Provost Patrick Prendergast (fourth right)