COO, Tánaiste launch scholarship programme
Published April 13th, 2017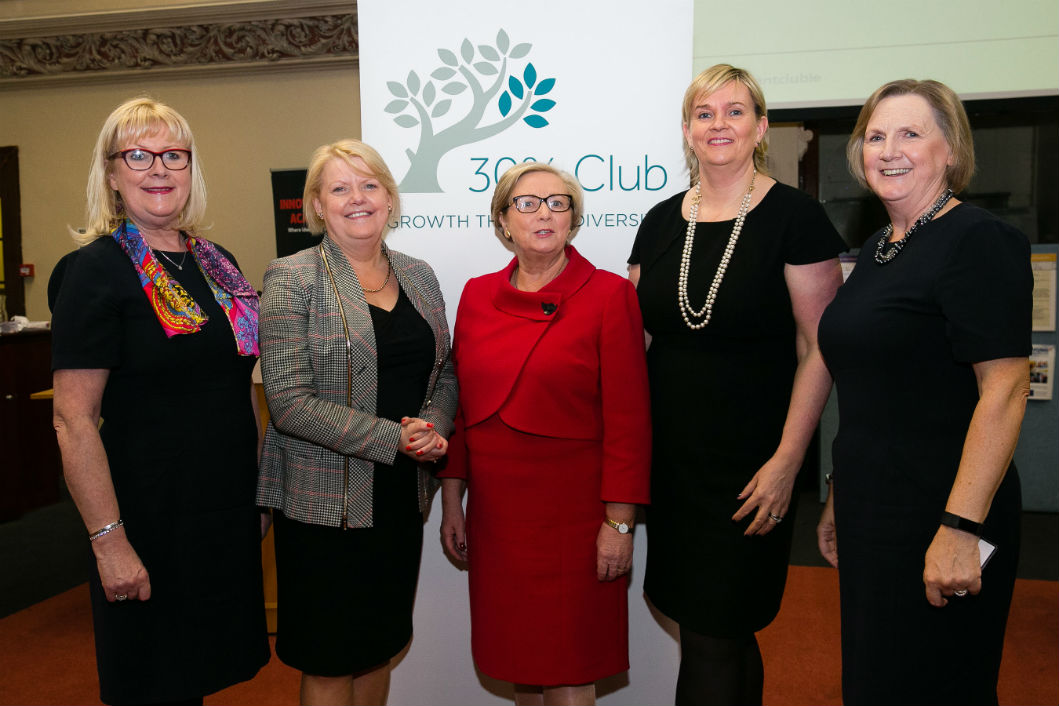 The 30% Club MBA Leadership Scholarship programme, which aims to foster greater representation of women at executive level, was officially launched by Tánaiste Frances Fitzgerald and Chief Operating Officer Geraldine Ruane at the Innovation Academy recently.
The Trinity Business School announced its involvement in the programme in February, as part of which they will be providing one full MBA scholarship worth €32,000 and six bursaries each worth €5,000 on their full and part-time MBA courses.
Speaking at the event, Geraldine Ruane commented: "Research shows us that women are less likely to have the valuable connections needed to accelerate their careers. This is where these MBAs come in, as they provide a gateway to such connections.
"The 30% Club's motto is 'growth through diversity'. One of the strengths of a good MBA is diversity and I'm proud to say this is something we've succeeded in achieving with our Trinity Business School MBA, in terms of experience and nationalities of participants as well as the gender spilt.
"Finally, it gives me a great sense of personal achievement to have brought Trinity into this 30% Club scheme along with the other colleges here tonight because leadership and female empowerment are causes that are close to my heart. I know that initiatives like this can make a real difference to both the people involved in doing them and their organisations."
Tánaiste Frances Fitzgerald opened her speech reminiscing about her time Trinity where she did some lecturing early on her social work career. Speaking about the 30% Club's aim to increase female representation at senior level, the Minister for Justice and Equality commented: "We all know that decisions are different, depending on whether it's a room full of women making the decision or a room full of men. It's through a combination of talents that you get the best decision making."
Other third-level institutions taking part in the 30% Club scholarship scheme include IMI, NUIG, Smurfit Business School, DCU and UL.
Photo (L-R): Marie O'Connor (30% Club), Geraldine Ruane (COO), Frances Fitzgerald (Tánaiste), Carol Andrews (30% Club) and Brid Horan (30% Club).
The closing date for applications to the programme is June 1. For more information on the process or to submit an application contact Eoghan O'Sullivan at the Trinity Business School, eoghan.osullivan@tcd.ie.