Honorary Degrees 2015-16

On Friday 27 November 2015 at 3 pm, honorary degrees of the University of Dublin were conferred on Graça Machel, Peter McVerry SJ, David Norris, Rory O'Neill and Tomas (Tomi) Reichental at a Commencements Ceremony in the Public Theatre.


Graça Machel (LL.D.)
Mrs Graça Machel is one of the foremost advocates for women and children's rights and has been a social and political activist over many decades. She is Founder and President of the Foundation for Community Development, an NGO that works to promote development, democracy and social justice in Mozambique; Founder of the Zizile Institute for Child Development; Founder of the Graça Machel Trust where she has focused on advocating for women's economic and financial empowerment, education for all, an end to child marriage, food security and nutrition, and promoting democracy and good governance. She is a member of The Elders, Girls Not Brides, President of SOAS, University of London, Chancellor of the University of Cape Town, and Member of the Education Financing Commission. She was formerly the Minister for Education in Mozambique. Her assessment of the impact of armed conflict on children continues to inform the United Nations' work to protect children in conflict zones. She has contributed to the United Nations Secretary-General's Millennium Development Goals Advocacy Group and the High-Level Panel on Post 2015 Development Agenda.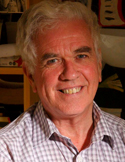 Peter McVerry SJ (LL.D.)
Fr McVerry, originally from Newry, was ordained as a Jesuit in 1975, and has worked with vulnerable young people in inner city Dublin for the last 40 years during which time he has campaigned tirelessly for their rights. His vision for the Peter McVerry Trust (PMVT) is to support all those living on the margins and to uphold their rights to full inclusion in society. In 2014 the charity worked with 4,460 vulnerable youths. As a social activist Peter is a strong advocate for those who have no voice in society. He has written widely on issues relating to young homeless people such as accommodation, drugs, juvenile justice, the Gardaí, prisons and education.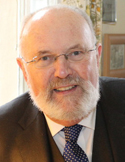 David Norris (LL.D.)
David Norris, formerly a lecturer in the School of English, has been an Independent Senator representing the University of Dublin since 1987. He has an impressive record of contributions to debates in the Seanad on topics ranging from the rights of migrant workers, humanitarian issues in post-war Iraq and rural housing to further and adult education. As a campaigner for human rights for gay people, David Norris has made a lasting contribution. His campaign to decriminalise homosexual acts ran from 1977, moving from the High Court through to the European Court of Human Rights until in 1988 the laws in Ireland were deemed to be in contravention of the Convention on Human Rights, with decriminalisation of same-sex sexual activity finally occurring in 1993. Senator Norris is best known academically as a Joycean scholar. He has been central to the revival of parts of the North Inner City, notably the James Joyce Cultural Centre.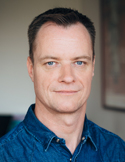 Rory O'Neill (LL.D.)
Born in Co. Mayo, Rory O'Neill graduated from Dun Laoghaire College of Art & Design in 1990. Since 1991, Rory has performed as the artist Panti who has been the figurehead and co-producer of Alternative Miss Ireland (since 1996), raising hundreds of thousands of euro for Irish HIV/AIDS organisations. Rory is proprietor of 'Pantibar' which is at the heart of the gay community in Dublin. Performer, actor, writer, orator, activist, campaigner for equality, figurehead and the grande-dame-drag-doyenne of Dublin, both Rory and Panti have entered the nation's conscience as a significant voice speaking for equality, respect and fairness for all. Panti reached out to a global audience with her Noble Call speech at The Abbey Theatre which reached out to anyone who has been considered and treated "less" in any way. Rory O'Neill/Panti has spoken at many events in Trinity and is an inspiration to a large college community of staff and students.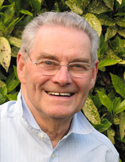 Tomas (Tomi) Reichental (LL.D.)
One of only three Holocaust survivors left in Ireland, Mr Tomi Reichental has, for the last ten years, dedicated his time to speaking of his experience in Bergen-Belsen concentration camp to Irish secondary schools, third-level institutions and other fora to educate the Irish people about the Holocaust, to promote racial and religious tolerance and to further reconciliation and German-Irish friendship. In 2013, the German Ambassador presented Mr Reichental with the Order of Merit of the Federal Republic of Germany, the highest tribute the Federal Republic of Germany can pay to individuals. Mr Reichental was born in 1935 in Slovakia to a Jewish family. Aged 9, he and other family members were taken to Bergen-Belsen concentration camp. He lost 35 members of his family in the Holocaust. He is the author of the book "I was a boy in Belsen" and the subject of two Irish documentaries. He is closely associated with the Holocaust Education Trust Ireland.