Honorary Degrees 2014-15
On Friday 5 December 2014 at 3 pm, honorary degrees of the University of Dublin were conferred on Nancy Hopkins, Mary Lawlor, Paul Muldoon and David O'Sullivan at a Commencements Ceremony in the Public Theatre (Orations PDF).

To view a video clip of the Honorary Degree Ceremony please click here:
https://www.youtube.com/watch?feature=player_embedded&v=YjgSMDj7QwE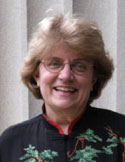 Nancy Hopkins (LL.D.)
Amgen, Inc. Professor of Biology at the Massachusetts Institute of Technology, member of the US National Academy of Sciences (2004), the American Academy of Arts and Sciences (1998) and the Institute of Medicine (1999), Professor Hopkins has made ground breaking contributions in both cancer genetics and in her pioneering work as an advocate for women in science. In 1999 she published what came to be known as the 'MIT Report on the Status of Women Faculty in Science', which summarised work of a committee she led. She Co-Chaired the first Council on Faculty Diversity in MIT. The resulting efforts by MIT were recognised by President Clinton and have had a major impact both in the US and internationally. Professor Hopkins played an important and very generous role in providing advice and expertise to WiSER, and maintains a strong link with the Centre's activities.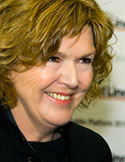 Mary Lawlor (LL.D.)
Previously Executive Director of Amnesty International, Irish Section, Mary Lawlor has for the last 13 years been Executive Director of Front Line Defenders, the International Foundation for the Protection of Human Rights Defenders which she founded in January 2001. She swiftly established it as a respected, trusted and effective nongovernmental organisation (NGO) providing round the clock practical support and delivering fast and effective action to human rights defenders at risk. Under her leadership, Front Line was awarded the King Baudouin Foundation 2006-07 International Development Prize and in 2014 Mary was awarded the Legion d'Honneur by the French Government. Front Line Defenders works on behalf of over 1000 HRDs in 70 countries every year through security grants, personal and digital security training and advocacy. She has had many speaking engagements in Trinity, including for the MBA course, and continues to engage Trinity students in Front Line events as volunteer organisers and translators.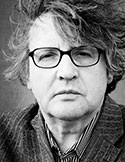 Paul Muldoon (Litt.D.)
Paul Muldoon, born and raised in County Armagh, is the Howard G.B. Clark '21 University Professor in the Humanities, Princeton University, founding Chair of the Lewis Center for the Arts, and Poetry Editor of The New Yorker. He is one of the most distinguished Irish poets writing today, a distinction acknowledged in his election to the Oxford Professorship of Poetry in 1999; he has been described by the TLS as 'the most significant English-language poet born since the Second World War'. In 2003 he was awarded the Pulitzer Prize in Poetry. Although based in the US since 1987, his poetry continues to be very much concerned with Ireland. He is probably the only Irish poet besides Seamus Heaney to have built up a major reputation in the United States. He has set up links with the School of English and was a consultant on the Creative Arts, Technologies and Culture project.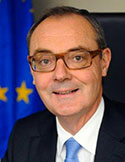 David O'Sullivan (LL.D.)
David O'Sullivan, a Trinity graduate, is the EU Ambassador to the United States. Formerly Chief Operating Officer of the European External Action Service (EEAS), he has been an outstanding European public servant who has dedicated his career to the practical promotion of the European ideal. His contributions to Europe's external relations have had an immensely positive impact on the citizens of Ireland, the EU and beyond. As the top civil servant at the EU's diplomatic corps, David O'Sullivan has helped bring greater coherence and efficiency to the EU's international presence, defending our values and interests in the world. He has maintained his links with Trinity, acting as a consultative board member for the IIIS and participating as a speaker in the School of Social Sciences and Philosophy Henry Grattan public lecture series.
Related Events:
To celebrate Nancy Hopkins' award of an Honorary Doctorate by Trinity College on Friday 5 December, the Centre for Women in Science & Engineering Research (WiSER) is hosting a coffee morning and Q&A session with Professor Hopkins on:
Date: Thursday 4 December 2014
Time: 10.30 to 12 noon
Venue: Global Room, Watts Building
Fellow Emeritus, Professor Jane Grimson, former Dean of Engineering, Pro-Dean of Research and Vice-Provost of the University will moderate the Q&A session.
All are welcome but pre-booking is advised. For further details click here
-------------------
To celebrate Mary Lawlor's award of an Honorary Doctorate by Trinity College on Friday 5 December, a public interview with RTE's Paul Cunningham will take place on:
Date: Thursday 4 December 2014
Time: 4 – 5.30 pm
Venue: Upper Lecture Theatre (Lecture Theatre 2.57), School of Nursing and Midwifery, Gas Building, D'Olier Street

All welcome, but please register at gdnnllyc@tcd.ie
---------------------
To celebrate Paul Muldoon's award of an Honorary Doctorate by Trinity College on Friday 5 December, Paul Muldoon will give a poetry reading on:
Date: Thursday 4 December 2014
Time: 6 pm
Venue: Edmund Burke Theatre, Arts Building
All are welcome to this event but booking is essential. Please email Diane Sadler at diane.sadler@tcd.ie to book a place.
---------------------
David O'Sullivan will give the keynote address at the Inaugural China-Europe School of Law/Trinity College Dublin Symposium on the China EU Investment Treaty on:
Date: Friday 5 December 2014
Title: China-EU Investment Treaty: Towards a China-EU Investment Agreement: Challenges, Themes and Competences
Time: 9 am to 5.30 pm
Venue: Trinity Long Room Hub
The symposium will be hosted by: Professor Louis Brennan, School of Business, Professor Diarmuid Phelan S.C., School of Law, Professor Rosemary Byrne, School of Law and Nick McIlroy, Visiting Professor, ESSCA Shanghai.
Attendance at this event is free. However pre-booking is advisable. To book a place email Nick McIlroy mcilroyn@tcd.ie. For further details see: http://www.tcd.ie/Law/events/2014/china-eu-investment-treaty.php