Estates & Facilities say goodbye to 'a safe pair of hands'
Published November 1st, 2017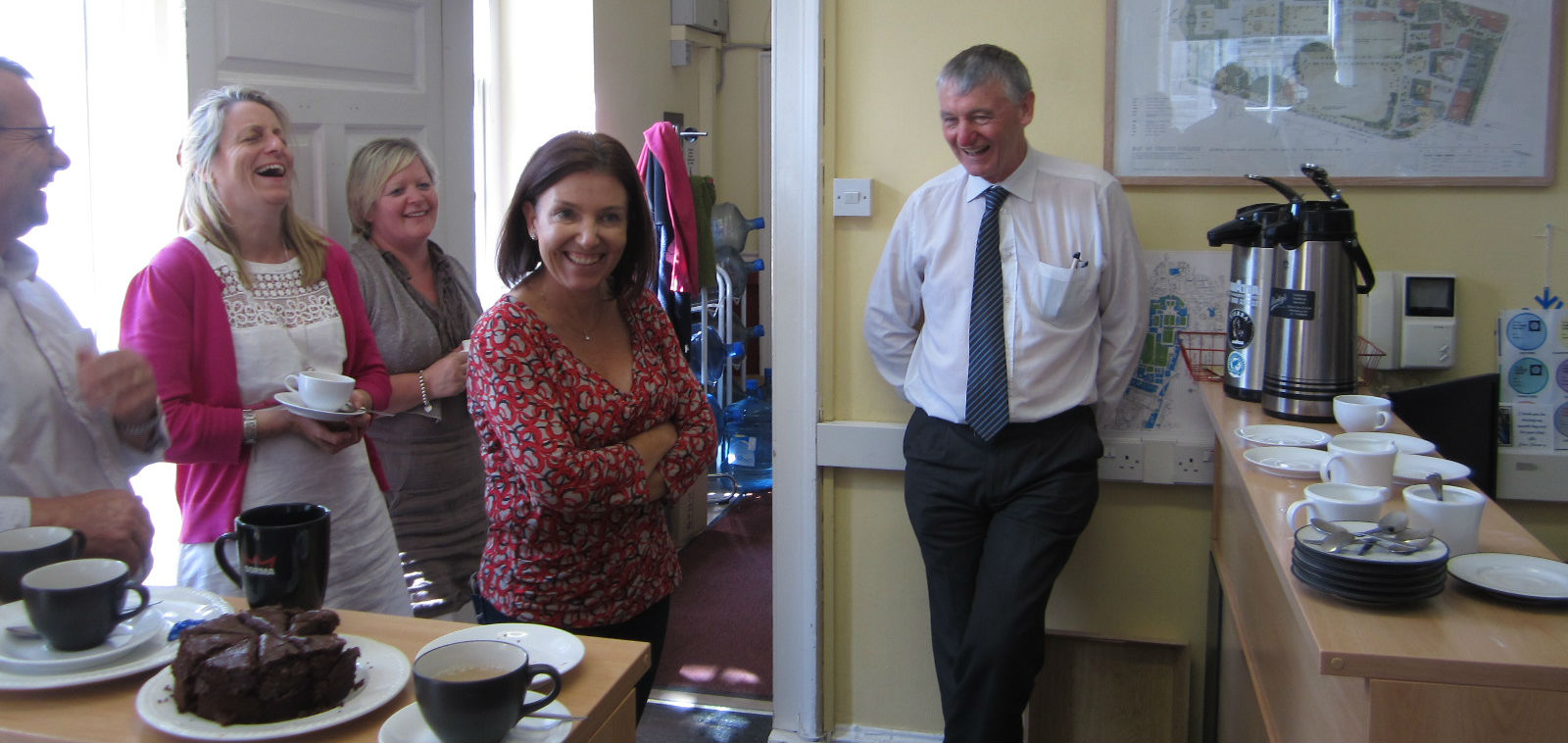 Tom Merriman would like to set the record straight. "I have never banned any activity in Trinity but sought to facilitate and support activities so that they were carried out in a safe manner. If there is any spoil sport it is not the safety office!" says the former Head of Safety, who retired recently.
This is backed up by his former colleagues in Estates and Facilities who concur that throughout Tom's career his approach was always to ensure events went ahead - be they the Trinity Ball, filming, society and Ents event - and that they did so in the safest way possible.
Wreak havoc
Tom worked in Trinity as Safety Officer for almost 18 years prior to his retirement. "I joined in 1999 at a time when there were major preparations being made for the Y2K bug that we feared was going to wreak havoc on all our systems. My first New Year's Eve at Trinity was spent in our control room waiting for this disaster to happen… then nothing happened!"
Throughout his time here Tom has seen many projects come to fruition: SNIAM, Crann, the Sports Centre, Ussher Library, Lloyd Building, Trinity Hall, TBSI, School of Nursing and the list goes on. His fondest memories, he says, are "of the dedicated colleagues I worked closely with and the challenges we overcame together".
One episode he'd rather forget, though, happened shortly after September 11. "I remember during an 'anthrax' scare being locked into the secretary's office by the HSE, having gone there to investigate a suspicious package with some colleagues.
A&E
"Some time later the army, fire brigade and ambulance arrived. A decontamination unit was set up in Front Square and we had to strip naked, shower, then dress in prison-style jumpsuits before being carted off to A&E and put into isolation for a few hours. It didn't seem so funny then."
Tom's contribution to the university will be celebrated at an event in the Senior Common Room on November 15. Apart from that to look forward to he also has lots of other things lined up. Anyone who knows him will also know he's a keen DIY-er. In the pipeline are a few home refurbishment jobs and he's also got his eye on a doer-upper as a project for himself and his son to work on.
Apart from that, retirement will allow him more time to devote to singing with his choir group and, of course, travel.
"I have a particular attachment to Guatemala and hope to spend some time there doing voluntary work to pay back some of the joy that was brought to my family when we adopted our two youngest children there."
(Main photo: Tom enjoys a joke with his Estates & Facilities colleagues)
Tom Merriman retired from his post as Head of Safety on September 30, 2017. There will be a gathering of the college community to celebrate his retirement in the Senior Common Room on November 15