PMO's Carlos - living the dream and leading the way
Published August 26th, 2019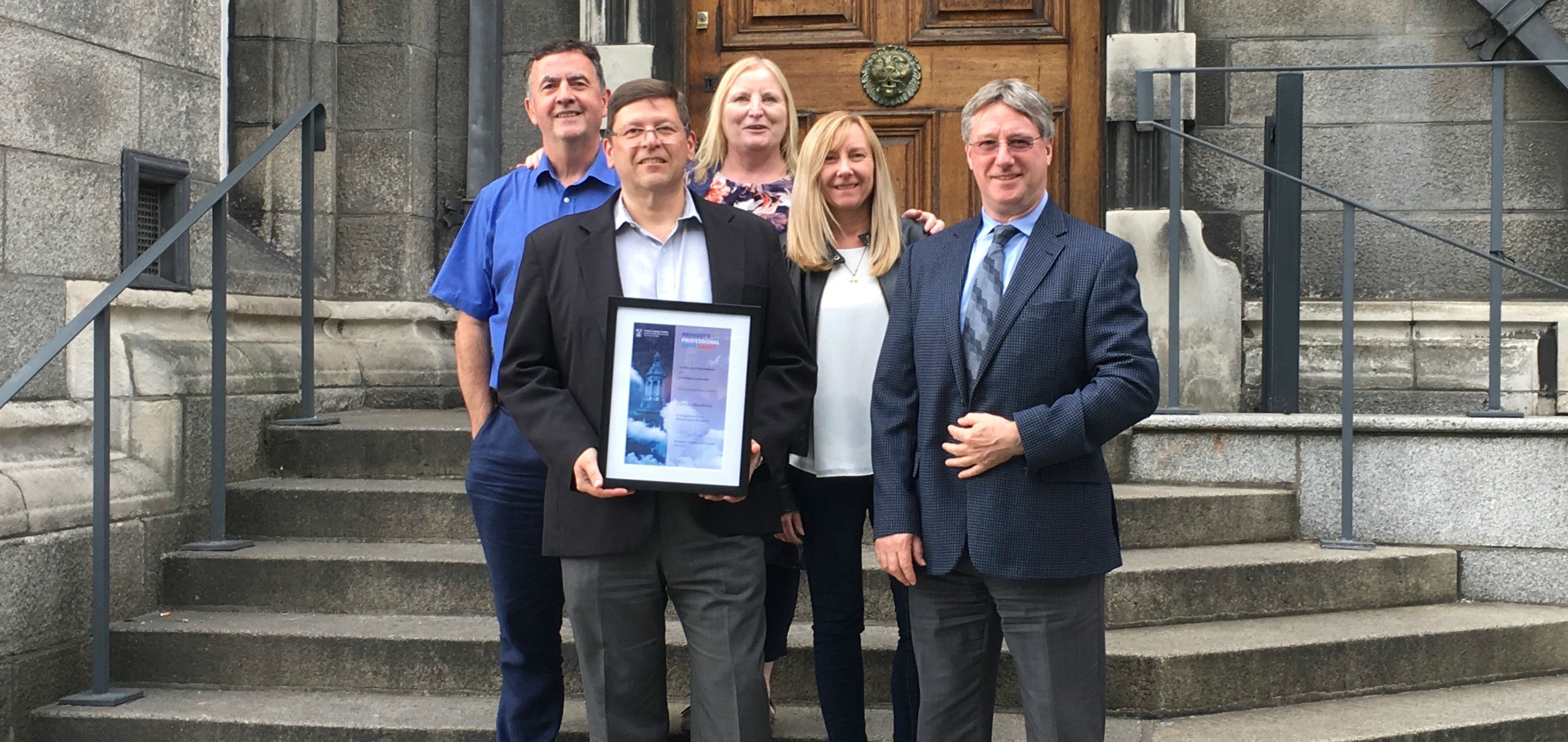 TOMORROW the Provost will host an event for the outright winners of this year's Provost's Professional Staff Awards. This is the follow-up to a gathering in July at which the shortlist was revealed.
One of those on the shortlist – comprising 37 names out of a list of over 100 – was Carlos Mandolesi from the PMO (Programme Management Office). Carlos was nominated in the 'Individual Leadership' category for the impact he has made to the PMO since joining in January 2018.
Since then he has been instrumental in driving the implementation and adoption of the new PPM (Project Portfolio Management) system across college.
Transparency
"The PPM is a system to manage most projects and programmes in the college," says Carlos. It gives Executives, Sponsors, Programme and Project Managers near real-time information about their projects, and it gives PMO a bird's-eye view of all ongoing projects with the necessary data to provide transparency and good governance.
Bearing in mind that Trinity currently has €350 million in capital projects registered in the PPM system, this is an important step.
It's fair to say the PPM system has been a big hit with the college community. Although it was originally intended for IT Services and Estates & Facilities-type projects, "now almost all departments are using the system to manage capital and non-capital projects as they can see the value in using standard systems and processes," says Carlos.
Culture
What's even more impressive about Carlos's place on the shortlist though is that he only moved to Ireland, from his native Brazil, last year. Originally from a small city three hours' from Sao Paolo, the electrical engineer moved to Ireland "as it was dream to live abroad with my family, experience another culture and language".
Brazil's loss is Trinity's gain, as evidenced by John O'Sullivan's comments, Director of the PMO:
"Trinity College is a complex environment, and driving change is always a challenge. Carlos's experience as a senior manager in General Electric brought a sense of leadership and can-do-attitude to the PPM implementation phase. 
"During the project, two portfolio managers retired from Trinity and Carlos jumped in to fill the void. He is now driving the system adoption phase with a view to supporting the university to achieve a recognised project management maturity rating."
Above: Carlos (holding certificate) with his PMO colleagues