Learning at a time that suits you
Published September 3rd, 2019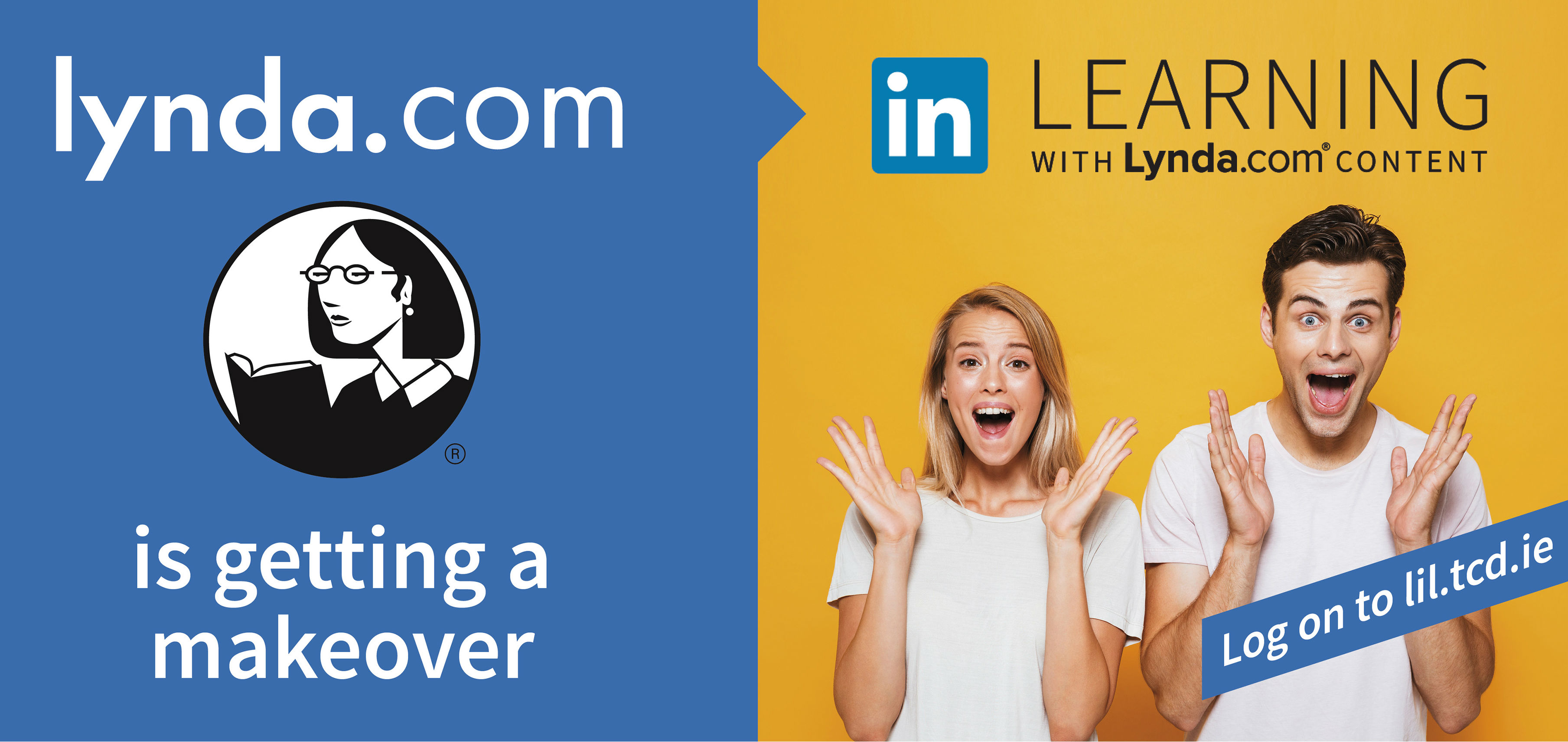 LinkedIn Learning, the e-learning platform available to Trinity staff and all registered students, is the new name for Lynda.com.
This online skills development portal is provided by Corporate Services and can be accessed using your Trinity username and password. For a fast login just type lil.tcd.ie into your browser.
LinkedIn Learning provides access to an extensive library of high-quality video courses (over 5,000) covering business, technology and creative skills. For example: Microsoft Office, Word, Excel, Outlook, Outlook Calendar, OneDrive, Skype for Business, PowerPoint, Management, Leadership, Project Management, Communication, Time Management, to name just a few.
The beauty of it is that you can choose to do your learning at a time that suits you. Access LinkedIn Learning from laptop, desktop and mobile (via the app).
For more information visit the HR website.