From VIP visits to lost property... it's all in a day's work
Published September 11th, 2017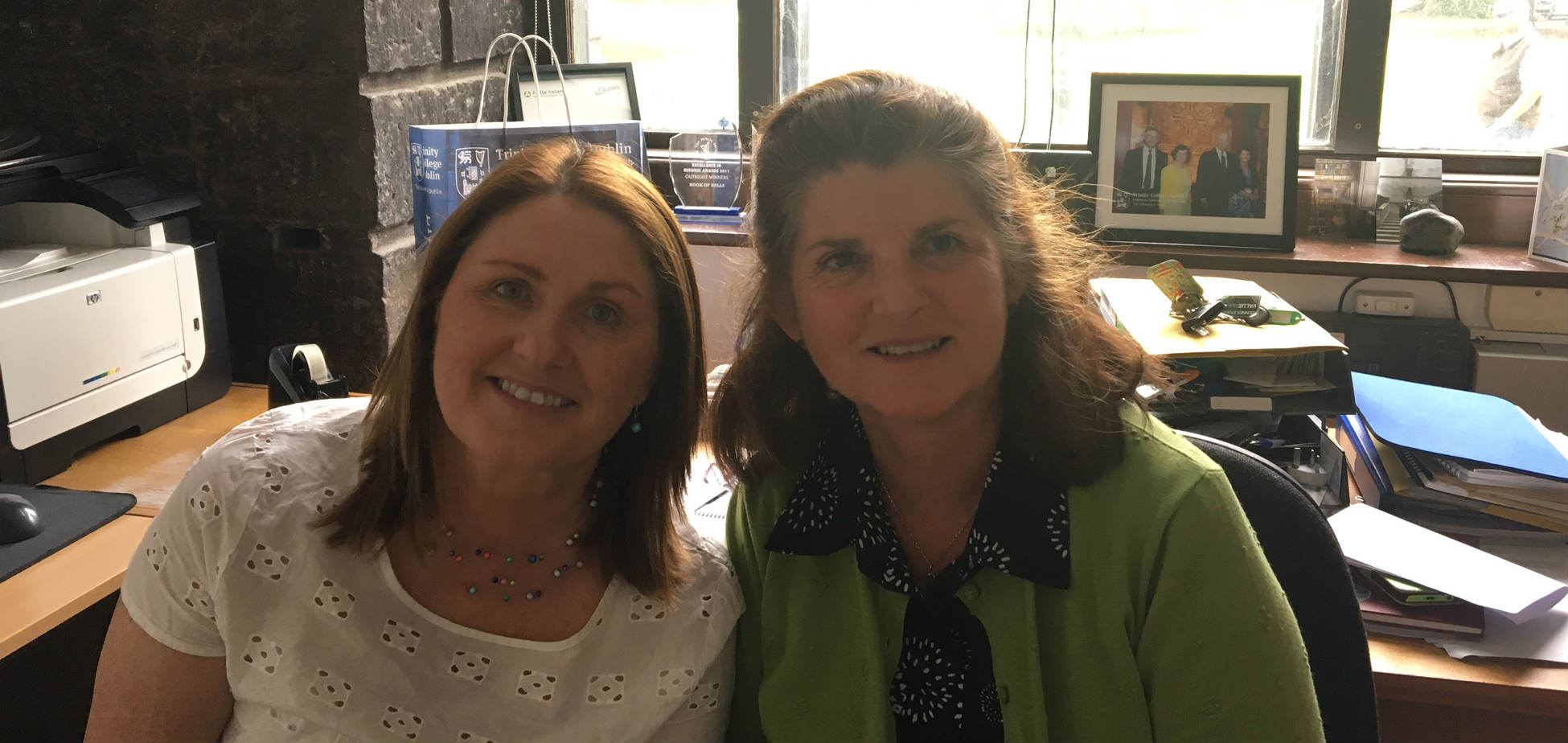 The summer period might be quieter academically but it's when things really begin to ramp up for the various businesses within the Commercial Revenue Unit (CRU).
During high season the Old Library and Book of Kells Exhibition can attract up to 3,500 visitors per day.
"This year has seen an increase in visitor numbers of 10.6% to date," according to Anne-Marie Diffley, Visitor Services Manager, "we're on course to reaching nearly a million visitors by the end of the year."
Cruise ships
A typical day in the Old Library begins at 8am when the library guards open up for another busy day ahead, which can involve numerous cruise ships, film crews and any number of VIP guests. The staff is also likely to deal with lost property queries, issues with malfunctioning audio guides as well as essential building maintenance work.
Anne-Marie says most of the visitors currently come from the USA and Europe although the figures from China are rising, along with domestic market numbers. The staff's ability to deal with such vast numbers is what makes the operation an ongoing success story.
"This is a people industry and it is the staff at the coalface that manage the growing numbers and the consequent queues. They always do this with quiet authority, plenty of common sense and a good deal of humour."
It's a similar story at Central Events, who have managed over 4,000 emails and 1,500 calls since moving to their new home in House 5 earlier this year.
A typical day for Jillian Wilson, Head of Central Events, could include anything from putting a bid together for a conference to conducting site visits with potential clients.
International
She praises the three-person team in the new office who've managed a number of high-profile events this summer, including the concerts in College Park and a number of international film shoots.
"Delivering excellent customer service in such a busy environment is central to the ethos of the events office," she says.
University Retail Manager Paul Corrigan says that preparation for a typical summer's day in the library shop begins months in advance. "There's the hiring of staff, choosing stock, analysing trends, making sure deliveries will be on time."
Staff in the library shop, according to Paul, spend much of their time restocking the shelves. "We have a small floor area but it is one of the most profitable retail outlets in the city."
Design
Michael Nason, International Retail Director of Trinity Brand Commercial Services Limited (TBCSL), works with suppliers to the Trinity Library Shop as well as Irish and international design companies in the development of new products to be sold to tourists and other customer both in Ireland and abroad. For example, products inspired by the Book of Kells can now be found on sale at Dublin and Shannon Duty Free and in Notre Dame in the USA.
He says they're very focused within TBCSL in marketing and selling premium Trinity inspired products across the world in the coming years. He is excited about the collaborative work that is taking place with students and staff in the creation of new and innovative premium products.
The common theme that runs through all these CRU areas is excellent customer service. It is also a priority for the Accommodation Office, according to Sales & Marketing Executive Bernadine Rooney.
"Consistency in service delivery ensures our guests enjoy a unique experience here in Trinity. We do this by listening to them and capturing as much feedback as possible."
*Photo above (L-R) Angie Kenny and Anne-Marie Diffley