Mince pies and mayhem! Catering have got Christmas covered
Published December 13th, 2017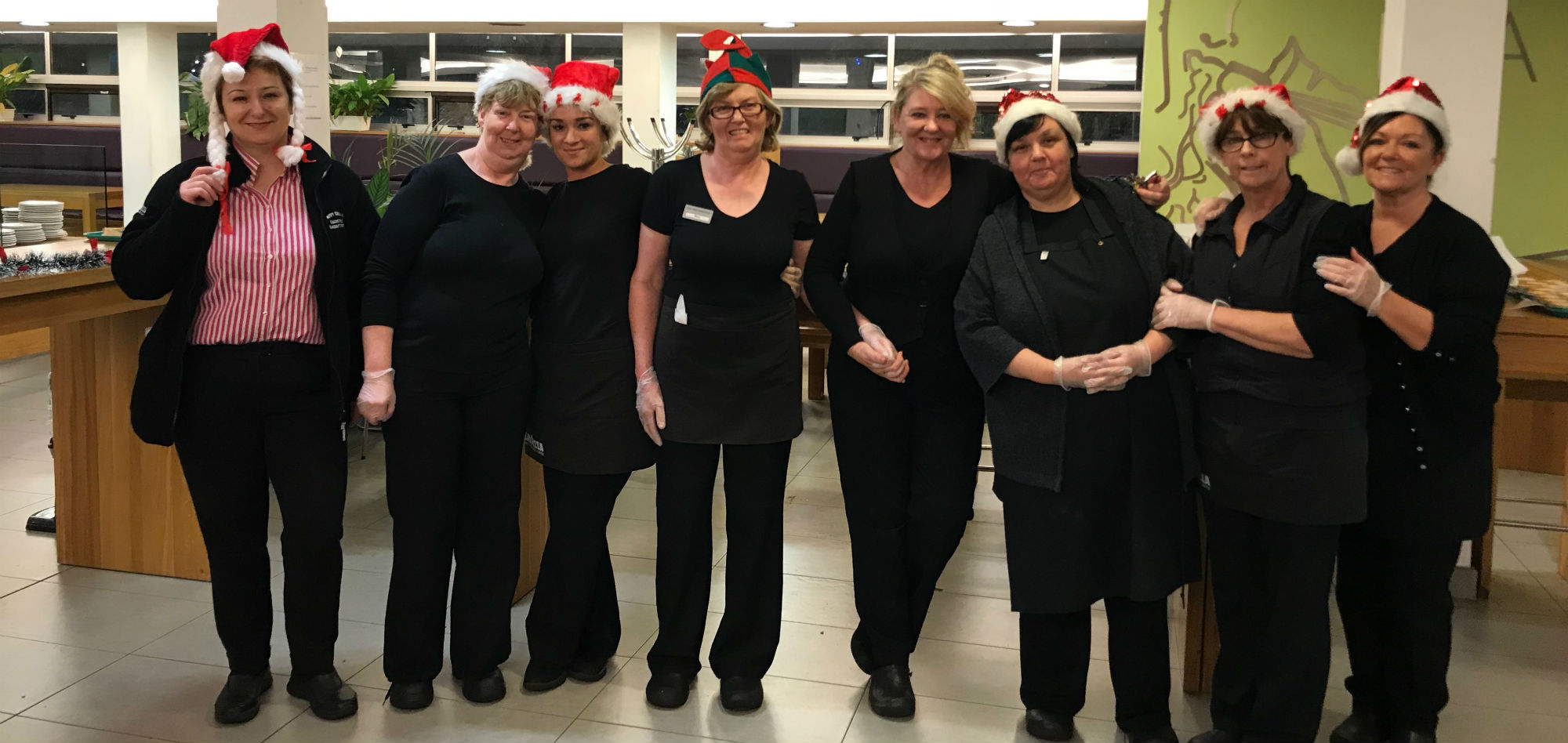 Christmas is a hectic time of year but the build-up to it is especially busy for the catering department. In addition to looking after the normal day-to-day running of catering outlets across campus, the 55-strong team also has to contend with a stream of seasonal events including commencements, Christmas commons and the Christmas tree-lighting ceremony.
The latter is one of the most popular annual get-togethers on campus, which sees the catering team serving about 3,000 glasses of mulled wine and about 3,500 mince pies within the space of 90 minutes, in advance of the Front Square Christmas tree being lit.
"It has to be managed with military precision!" says Catering Manager Moira O'Brien, from 'mince pie HQ' in the Buttery.
As for commencements (graduations), throughout November and in to December there would usually be two or three ceremonies each day, ranging in size from 250-475 attendees for each one. Again, the team has to work under time pressure. "You usually have just over an hour to clear and reset the Dining Hall for the second reception," says Moira.
In recent months catering have also overseen the relaunch of facilities in the Arts Block, where The Perch Cafe opened in October.
After all that, no doubt Moira and her team are looking forward to a well-earned break over the festive season!
Photo above shows some of the catering team preparing the Buttery for the Christmas tree-lighting ceremony