AR - it's all about improved services
Published May 5th, 2017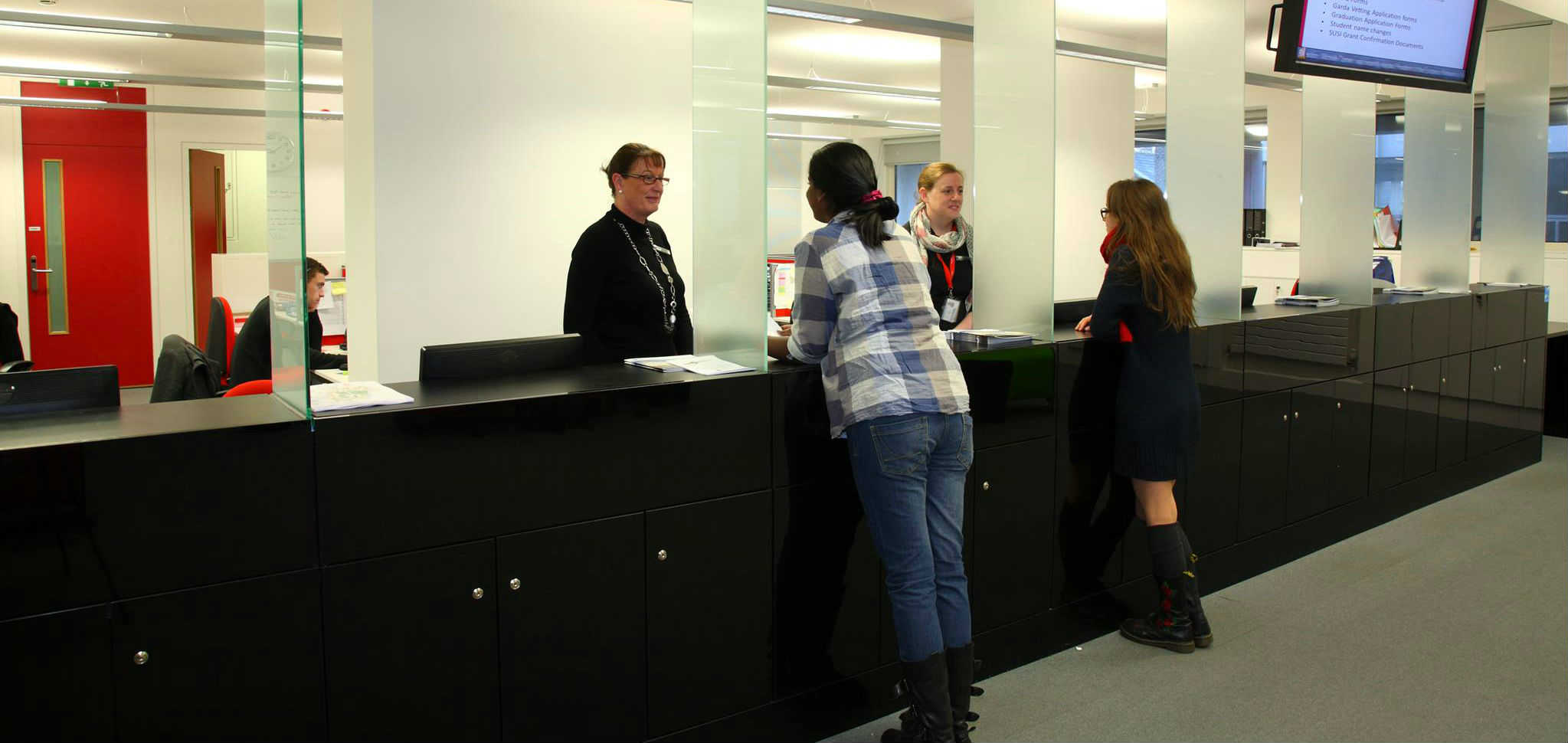 'Continuous improvement' could be the mantra of Academic Registry (AR), who have just emerged from a transformative couple of years.
The implementation of a new organisational structure throughout 2016 came hot on the heels of 2015's enhancement programme. For much of 2017 the Academic Registry, under the directorship of Leona Coady and her team, have continued to embed a new service culture.
Clearly all their efforts and hard work have begun to pay off. KPIs for the application process, and two of the key service areas, phone and service desk wait times, highlight the continuous improvements being made:
50%+ improvement in application for admission turnaround processing times
Average call wait times reduced from 121 seconds to 87 seconds between March 2016 and March 2017
Over the same period the average wait time at the AR service desk remained steady at two minutes despite a 30%+ increase in demand.
This is an impressive feat, especially considering all the other changes that have been going on in the background: accepting responsibility for the management of the student case activity and ensuring that cases are now processed effectively and good time, improved registration functionality, the provision of online application for visiting students for the first time, the implementation of electronic payments for students plus a re-engineering of over 100 business processes across the entire student life cycle.
Reflecting on this busy period of change Leona commented: "While we have achieved a lot in the Academic Registry over the last period we are continuing to look forward and to further improving the Trinity student experience."
The focus for 2017, says Leona, is on preparing for TEP / AYS changes and on driving improved student and staff experience of the AR with particular focus based around student registration.
"Using input from the Undergraduate Studies Committee, the International Student Barometer Survey, the 2016 AR Student Satisfaction Survey and other feedback from 2016, the AR has isolated specific discrete improvements to the registration process, each of which can materially improve the student and staff experience of same."
Successful execution of the programme will require the support of a number of cohorts in the college including academic colleagues, Global Relations and IT services.
"While there is a lot of work to be done in a short period of time," says Leona, "we are confident as a college team we will be successful and together we will deliver further material improvements to the student experience."