Welcome to the Early Irish (M.Phil.) website
Information will be uploaded shortly
Aims
This two-year course is intended to take the student to a high level of competence in Old Irish, and will cover a wide range of prose and verse texts, and various aspects of Early Irish language, literature and culture. This course will run next year (2012-2013).
Research Scholarships 2012-2013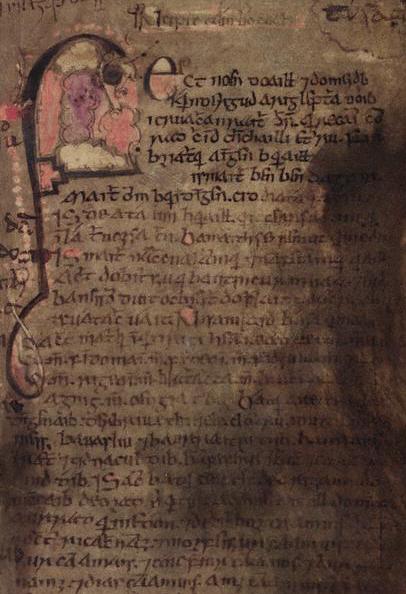 The illustration above is of the opening section of Táin Bó Cúailnge on folio 53 of the Book of Leinster, Manuscript 1339, Trinity College, Dublin.
back to top