Getting To Trinity By Bike
Trinity regards cycling as an important tool in achieving its strategic aim of demonstrating institutional leadership by being a sustainable campus.
Cycling is environmentally friendly, quick, cost-effective, healthy and flexible. Trinity would like to see improved cycling infrastructure in Dublin City between its main campuses and the residences it provides for students and staff. Both Trinity and Dublin would benefit.
Cycling to Trinity from Trinity Hall
We recommend two routes from Trinity Hall. The first focuses on perceived safety, the second on getting to College quickly.
Route 1: Focused on perceived safety. Click on the image to see the route in detail. .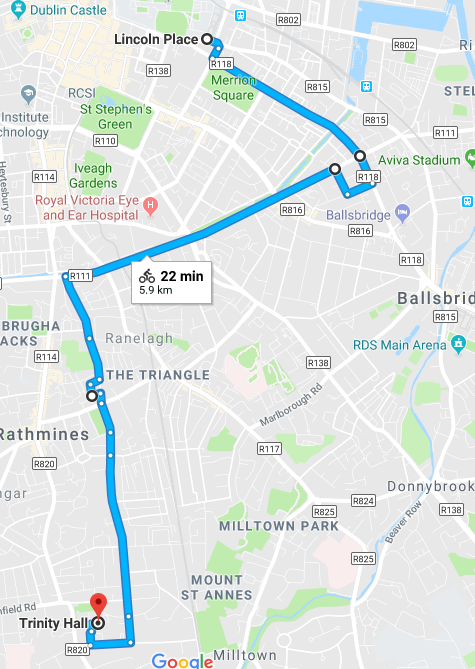 Route 2: Focused on getting to College quickly. Click on the image to see the route in detail.

Dublin Bikes
Dublin Bikes are great. They're so easy to use. Here's a video made by Healthy Trinity: Smarter Travel, DU Film Soc & TCD SU and that shows just how easy.
Planning Your Route
The National Transport Authority have a cycle planner that allows you to plan your cycle trips in Dublin. You can choose the beginner/advanced route and you can also opt to avoid hills! The Cycle Planner will tell you how many squares of chocolate you've burned by taking this trip.
Cycling Times: Main Campus
Below are estimated cycling times to Trinity. Click here or on any of the maps for a zoomable version.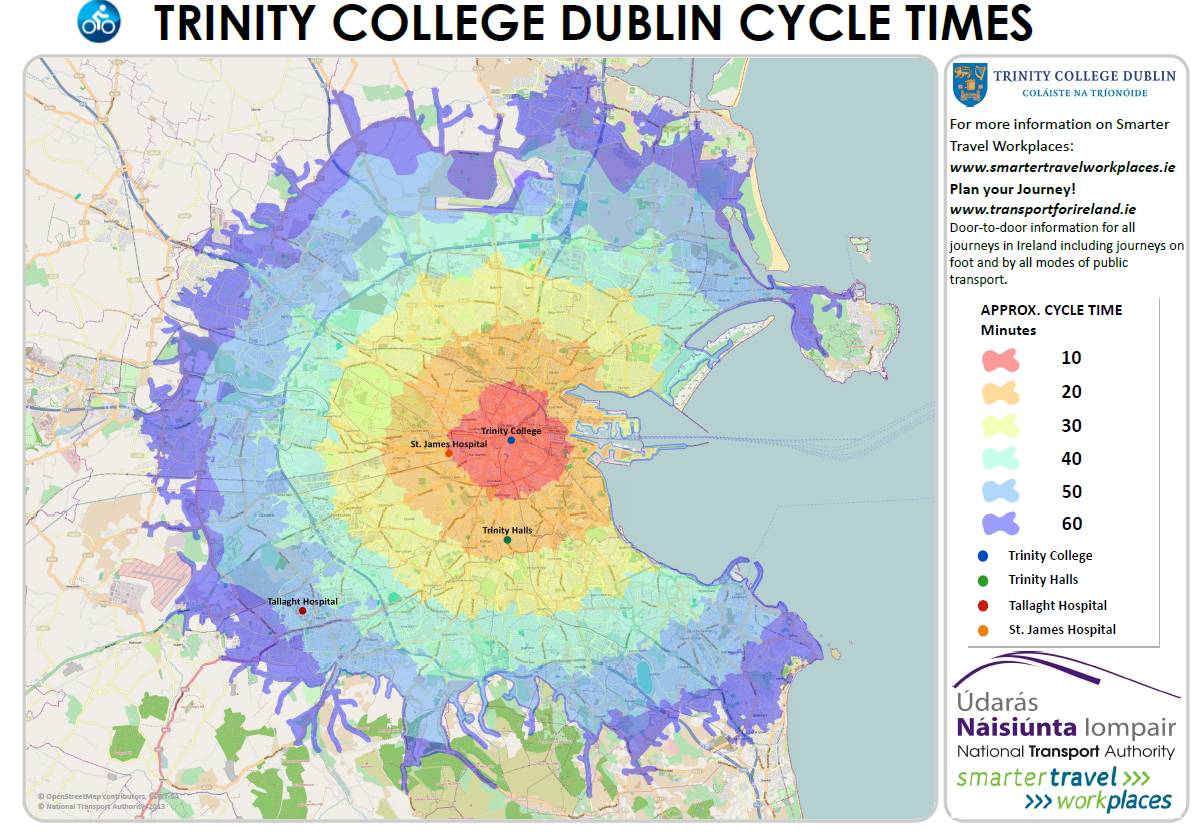 Trinity Hall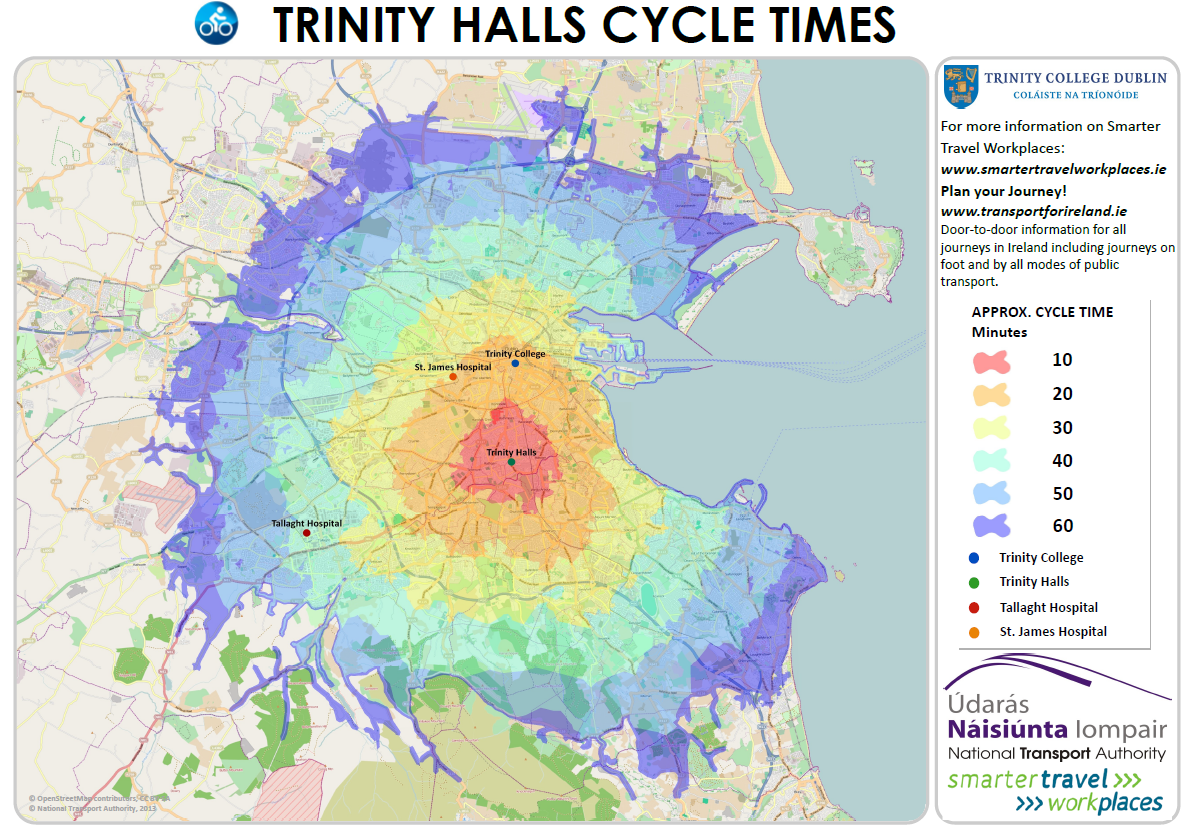 St James's Hospital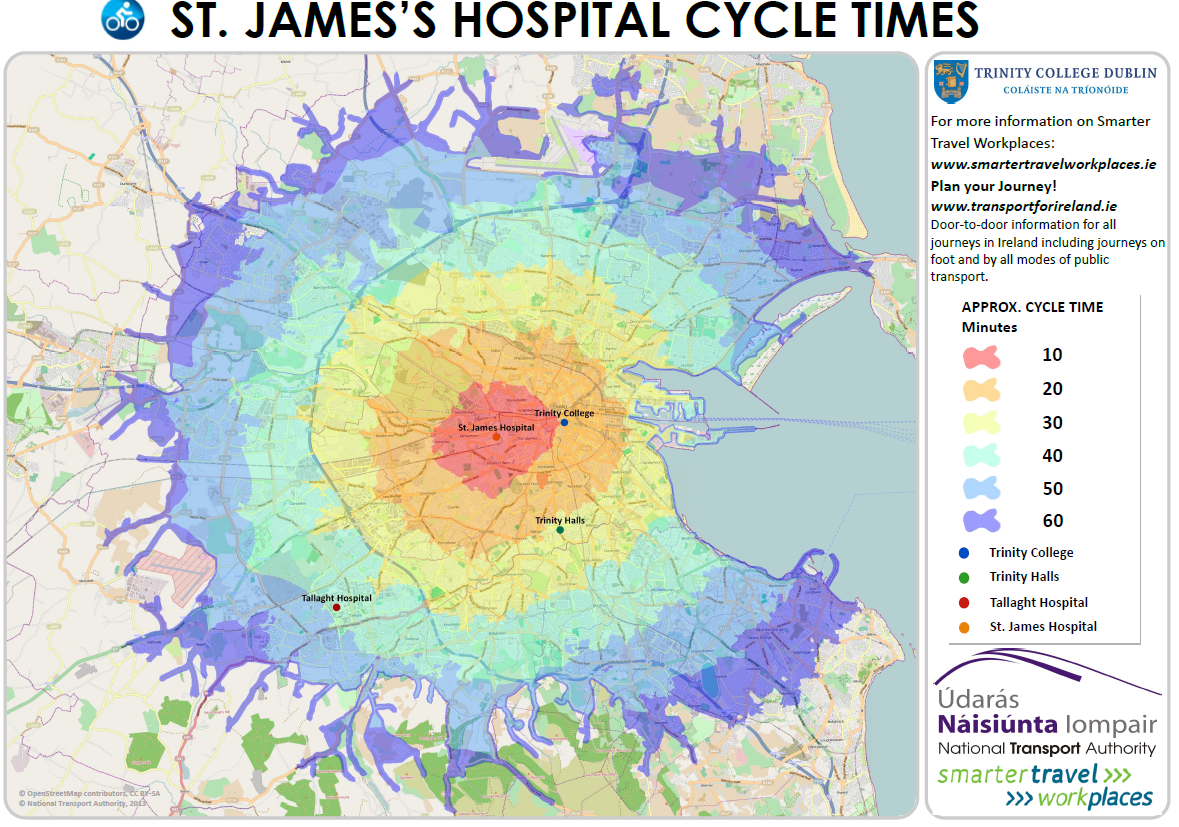 Tallaght Hospital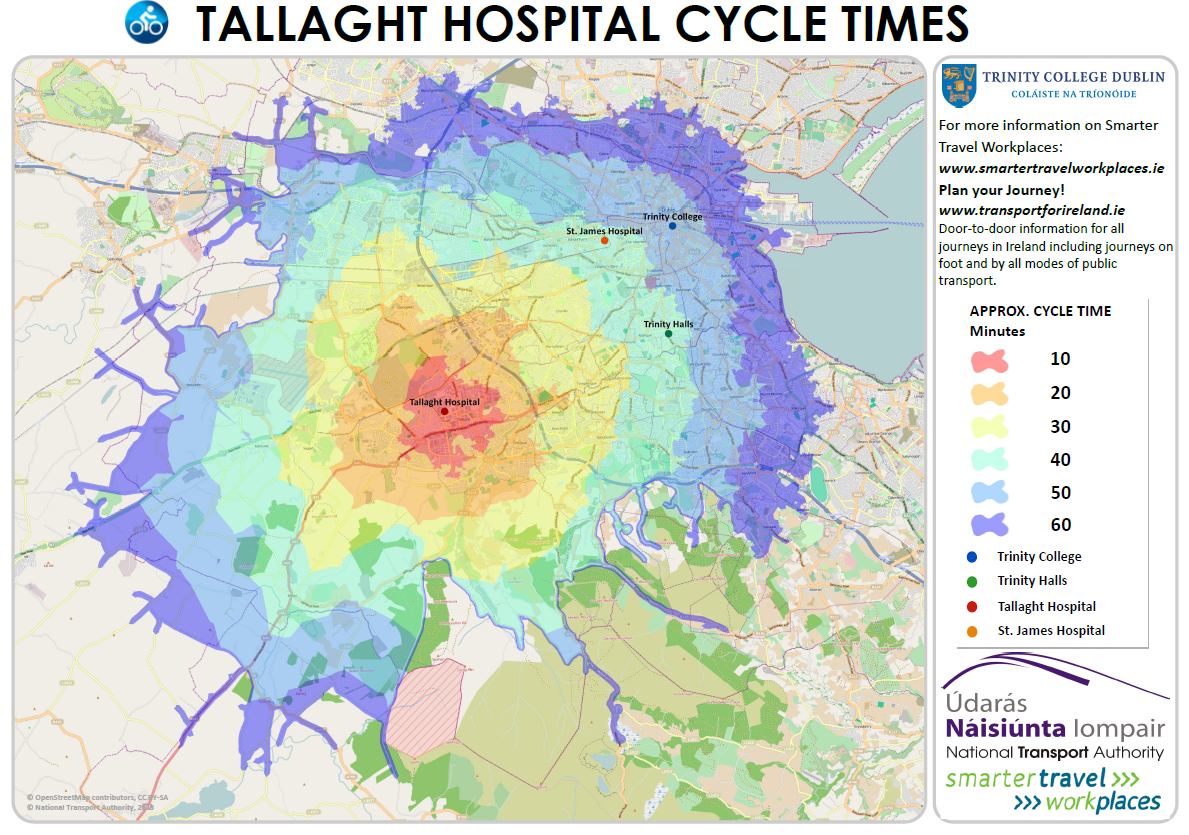 Bike to Work Scheme
Human resources open the Bike to Work scheme for applications in January with vouchers issued in March. To find out more click here.
Cycling and Heavy Goods Vehicles
Big trucks and little bikes don't always mix. Check out this video by the Road Safety Authority about how to keep yourself safe on your bike.


This leaflet by Dun Laoghaire Rathdown County Council also has some useful information in it. http://www.dlrsportspartnership.ie/images/docs/Bike_Week_brochure.website.pdf