Operation Transformation
Operation Transformation going strong in Trinity. You can sign up anytime! Here's how it work:
Tune in to the programme on Tuesdays and Wednesdays at 8.30pm on RTÉ 1
Pick a leader to follow
Sign up to join a group or form your own and email healthp@tcd.ie
Get free and discounted opportunities to get active.
Campus 5K to celebrate the end of Trinity Operation Transformation
Celebrate all your work during Trinity Operation Transformation by taking part in the Campus 5K.
When: Wednesday, 1pm, 20 Feb 2013
Where: Start on Front Square, circuit of campus
Walk or Run. All are welcome! This is a fun event for people of all fitness levels. You don't have to be registered with Trinity Operation Transformation but priority will be given to those who are.
Places are limited! Register here
What is Trinity Operation Transformation
The RTE television and radio programme follows the highs and lows of its five leaders as they get fit and eat healthy in January and February. Trinity Operatoin Transformation follows the RTE programme and places its emphasis on getting active.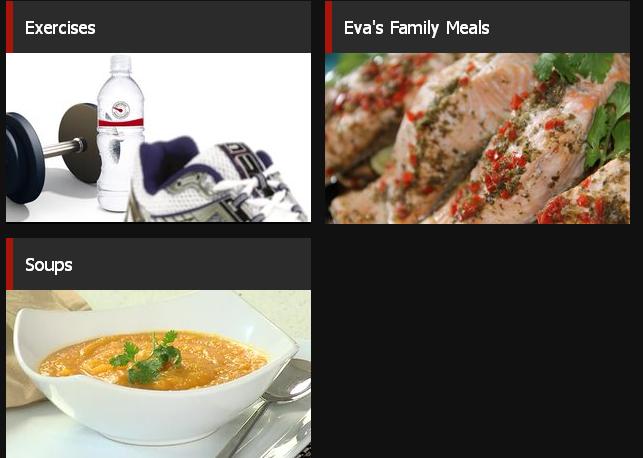 Every day, the OT website will have delicious healthy recipes and exercise plans for each of the leaders that you can look up and use too.
Sports centre staff will be available to help and encourage you and your group to be active.
College restaurants will be offering dishes from the website or as close as possible to them
The Sports Clubs will be offering come and try days.
There's a national walk in January to Launch Operation Transformation and a 5K in the Phoenix Park to celebrate your achievements at the end of February. People from all over the country will be taking part in both.
Why should I get involved?
Everyone else is! People all over the country will be getting into groups and following the leaders to get fit and healthy. You can be part of a national movement!
Joining a group makes it fun. Together you can encourage and support each other for the eight weeks. You can do activities together or seperately and as a group you can call on the Sports Centre to try any of the activities listed below for FREE!
How do I get involved?
You and a group of friends, family, class-mates, co-workers, neighbours, club members, or anyone you'd like to involve get together and decide you're going to get active and eat healthily.
Download the group application form. Get everyone in the group to fill out their individual part, and email it back, along with a group photo to: healthp@tcd.ie
Choose one day each week to do a weekly activity together. You might like to come to the TOT weekly activity, to the reduced price Sports Centre classes or to any activity that suits your group.
After watching the first episode of Operation Transformation (8th January 2013 at 8.30pm on RTÉ 1) each member of the group should choose one of the 5 Leaders to follow. Then log onto www.rte.ie/ot to get their Diet and Exercise Plans to follow at home.
Think about booking a sports centre staff member to do an activity just for your group or going to one of the club come and try events. Details below.
Download and print the Trinity Operation Transformation Group Physical Activity Chart so you can keep track of the group's progress.
Keep us updated on your progress by emailng your weekly progress chart, and we'll keep RTE's Operation Transformation in the loop. If you'd like to, we can set up a league to see who's doing best in College.
Need Motivation? Come to the TOT Workshop
Do you know exercise is good for you but you still don't do it? Are you great for the first three weeks but then lose motivation? Come to the TOT workshop. There is no sport/exercise/physical activity during these workshops. The workshops help you stay motivated by:
Allowing you to meet other TOTers
Getting you thinking about how you want to look and feel at the end of TOT
Teaching you how to set realistic goals to be active
Finding you a group of like-minded people to get active with. You can encourage each other.
What if I have no group?
Want to get active but have no group? Email healthp@tcd.ie anytime during TOT or come to any of the TOT Events on Thursdays from 12-12.45 from the 10th Jan to 21st Feb. Details below.
TOT Events
Every Thursday from 12-12.45 from the 17th Jan to 21st Feb there'll be a TOT event on campus.
| | |
| --- | --- |
| Date | Details |
| 10 Jan at 1pm | TOT Workshop. Get motivation and support to be active. |
| 17 Jan | Campus walk. We had a great turn out of a very enthusiastic bunch today at the campus walk. Congratulations to all. Some were happy to stick with the walking which is great. Some are aiming for the 5K at the end of February and did some running for that.All welcome next week! |
| 24 Jan | TOTers have chosen to go to the Sports Centre and do a spinning class at 12 next week. Anyone who's registered is welcome to come and it's not too late to register. There'll also be a walk starting at 1.05 in New Square beside the Berkley. All welcome to that too! |
| 31 Jan | TOTers have opted to do Step and Pump at 12. All welcome. We'll be walking/running as usual at 1.05 in New Square starting from beside the Berkley. |
| 7 Feb | This week TOTers have opted to try Boxercise in the Sports centre at 12. We'll also be doing our usual walk/run at 1.05 starting beside the Berkley in New Square. Anyone who plans to do the campus 5K should come along and walk/run with us. |
| 14 Feb | TOTers are doing Trampolining during the week and Keiser room at the 12 o'clock slot. As usual, we'll be walking at 1 starting from beside the Berkely in New Square. |
| 20 Feb | Trinity Operation Transformation Campus 5K |
TOT will join other Operation Transformation groups at the national walks. Find out where your local one is on here
TOT will take part in the grand finale 5K run in the Phoenix park run by Operation Transformation.
You Know Best!
What's the best exercise? One that you enjoy and will continue to do. If you're not sure what that is, or you just want to try something new, we want to help you. Tell us what you want! Let your imaginations run riot. If we can give you the opportunity to scale the campanile then we will (although we can't actually do that!).
Some of our ideas are spinning, aerobics classes, walking tours of Dublin, Dublin Bikes tour of campus, Power Pump, Sizzling Cicuit, climbing wall, Keiser room weights session, aqua aerobics, trampolining. They're just our ideas though, you'll know best what suits you and we won't know until you tell us!
Reduced Rates for Sports Centre Classes
Anyone registered with a TOT group gets reduced rates on Sports Centre classes for the duration of Operation Transformation. Once you've been entered into the Sports Centre system, TOTers get €1.50 off all classes.
Sports Centre Slavery!
Your group can book an instructor to do whatever your group wants (within reason!) for free. Places are limited and subject to resources available. This is designed to be a bonus session for you and your group to try something new.
One group can book one session per week. To book, call Helen/Gillian on Wednesday mornings for the following week e.g. to book any class the week of Monday 14th of Jan ring on Wednesday the 9th of Jan. Ideas here.
Catering
College food outlets offering Operation Transformation recipes or as close as possible to them.
Nutrition Society
The Nutrition Society will be offering information, advice and cooking demos of some of the cheap and cheerful recipes from the Operation Transformation leaders' menus.
Sports Clubs
Sports clubs will be offering come and try events for TOT groups. More details to follow.