The Hidden World of Academic Publishing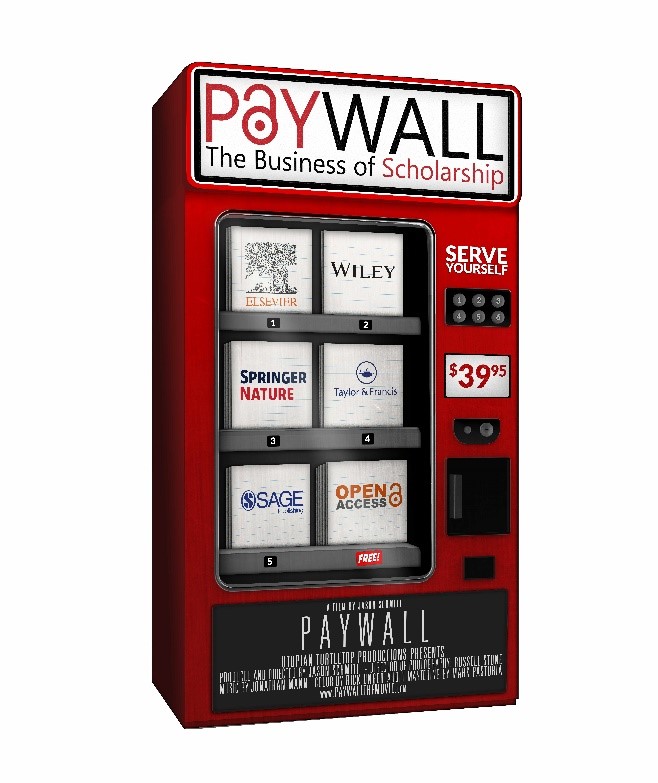 'Paywall: The Business of Scholarship' made a big impact across the academic and publishing world when it was released in 2018. Producer Jason Schmitt and a cast of high profile interviewees succeeded in comprehensively highlighting the deficiencies of the for-profit paywall journal system, the greed of big publishers, and the systematic failings of the status quo in scholarly communication.
Book
Date:
Time:
Venue:

Teatar Mhairtin Ui Chadain, Arts Building, Trinity College Dublin

Booking:
About this event:
Part of the Unboxing Open Scholarship series, this screening will provide attendees insight into the profitable world of academic publishing whilst also making a case for Open Access to scholarly research. The movie will be followed by an interactive audience-response to the film's major findings, which will be facilitated by our very own Dr James Smith. All levels of knowledge are welcome, please join us for what is sure to be a topical discussion during Trinity Week 2019.
Unboxing Open Scholarship is a programme of events advancing engagement and debate around what open scholarship means for the Trinity College Dublin community.
https://www.tcd.ie/library/news/unboxing-open-scholarship
#unboxingopenscholarship