The Sound of Silence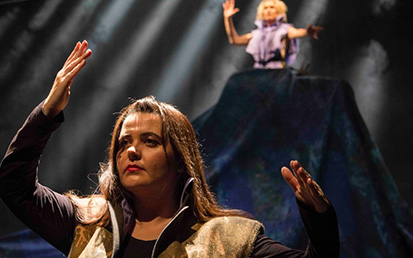 Join us for a multimodal event that challenges the trope of 'deafness as silence'. We consider the juxtaposition of 'voice' and 'silence' from a range of perspectives, including sociology, geography, linguistics, and creative arts practice.
Date:
Time:
Venue:
Booking:
About this event:
A common thread is that of 'embodiment': we explore the lived experience of being in a deaf body in a world where 'hearing bodies' are normative, and where deaf people's experience is generally mapped against that norm. We consider what phonocentric approaches to the world mean for deaf sign language users, and how, from within deaf and deafblind communities, alternative ways of being in the world emerge that are visual, haptic, and kinaesthetic. 
Presenters:
Dr. Gill Harold, UCC (Phonocentricism and the City)
Dr. John Bosco Conama, TCD (Finding our Political Voice)
Prof. Lorraine Leeson, TCD (Poetry in Motion)
Dr. George Higgs, TCD (The Sense Ensemble: Music Composition for Deaf and Hearing People)
Dr. Amanda Coogan and Ms. Lianne Quigley (Performance and the Body)
Dr. Noel O'Connell, UCC, (Passing as "Normal")
Orla O'Sullivan, Frankfield Music Studio and Co-founder of SoundSenses 2018.