Lost Sounds and Silent Languages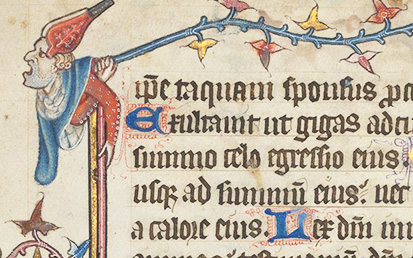 The world of languages is full of fascinating sounds, but what of the tongues that have fallen silent? We read great works of literature and study historical records in many languages that are no longer heard.
Date:
Time:
Venue:
Booking:
About this event:
Professor Anna Chahoud holds the Chair of Latin at Trinity College Dublin and is the Public Orator of the University of Dublin. Her research focuses on Early Latin and fragmentary texts, Latin Linguistics, and the transmission of Latin texts from antiquity to the early modern period. She is especially interested in the interaction between literary and spoken language.
Alice Jorgensen is Assistant Professor of English Literature to 1500 in the School of English, Trinity College Dublin. Her teaching and research focus mainly on Old English language and literature, and her current research project and recent publications are concerned with the history of emotions, especially shame and the idea of emotional performance.
Tenaya Jorgensen is a first year PhD at the Trinity Centre for Environmental Humanities. She is creating a series of digital databases on contemporary references and archaeological findings concerning Scandinavian movement, trade, and migration during the early Viking Age. These databases will then be used to make digital, layered GIS map, which will hopefully lead to a greater understanding of the Viking Phenomenon.
Joanna Poetz is a third year PhD student within the French Department and Centre for Medieval and Renaissance Studies. Her current research is a critical edition of some Waldensian treatises and is generously funded by the Irish Research Council. Her broader research interests include perceptions of speech and body, Old Occitan and Old French literature and manuscripts.
Jürgen Uhlich is a lecturer in Early Irish language and literature at Trinity College Dublin. He has published on Early Irish and Celtic phonology and nominal morphology, the linguistic position of the earliest attested Celtic language Lepontic, Early Irish textual criticism as well as stylistics, thus most recently on the use of linguistic registers for stylistic purposes in the early Middle Irish text Fingal Rónáin. He is currently working on a Handbook of Early Old Irish, as well as on various linguistic and textual aspects of that linguistic period of Irish individually.
Event Facilitator:
Alice Jorgensen