Filling the Silence: Prison as a Silent Institution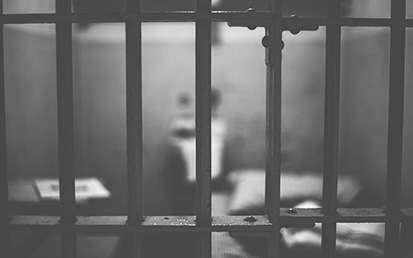 Prisons are an important component of our criminal justice system. Yet, they are often characterised as "closed" institutions and being hidden from public view. Filling the Silence is an interactive event, open to all, which will examine public consciousness of the role and operation of prisons in Irish society.
Date:
Time:
Venue:
Booking:
About this event:
By comparing public perceptions of prisons in Ireland with that of recorded data on our prison system, this event aims to explore the potential misconceptions and gaps in public awareness that surround Irish prison life and prison work. The findings of our research, conducted with staff and students in the run up to Trinity Week, will be presented at the event and attendees will also have the opportunity to participate in this research. Guest speakers will include representatives from the Irish Prison Service, Pathways, and the Irish Penal Reform Trust. This event is hosted by the PRILA prison research team, led by Sarah Curristan PhD student, and Prof. Mary Rogan, Principal Investigator, from the School of Law.
Presenter:  Professor Mary Rogan
A qualified barrister, Professor Mary Rogan teaches modules in Penology and the Prison System at Trinity College Dublin and has pioneered community-based learning methods in legal education.
Her research interests include prison law, and human rights and imprisonment and she has been awarded considerable funding from the European Research Council, the European Commission and Irish Research Council for cross-jurisdictional projects on imprisonment, and pre-trial detention, and for work on law and social change.
She chairs the Implementation and Oversight Group on reforms to penal policy, reporting to the Minister for Justice and Equality. She was appointed to the inaugural Research Advisory Group for the Department of Justice and Equality in July 2018, and also sits on the Advisory Group to the Office of the Inspector of Prisons and represents Ireland on the International Penal and Penitentiary Foundation, a body with advisory status to the United Nations.