Human+ Tech Talks: The Future of Robots in our Everyday Lives
Tuesday, 11 October 2022, 1 – 2pm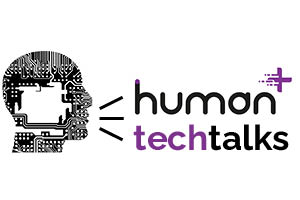 A roundtable conversation hosted by Dr Pat Treusch as part of the Human+ Tech Talks series.

Robots that will populate our social everyday lives have become an ubiquitous figure of the sociotechnical imaginary of the Global North. They can take the shape of smaller artifacts to life-sized humanoid robots. Researchers have been examining the gendered, racialized and ableist dimensions of designing, building and implementing so-called social robots. This discussion aims to not only formulate a humanistic critique of engineering practices, but rather to deliver the points of departure to engineer social robots differently.

The panel will tackle these main questions, among others:
How can robotic engineers and humanities scholars work together?
What kind of future robots do we envision when collaborating?
How could robots become socially useful in new, not yet known ways?
Speakers:
Dr Pat Treusch, Human+ Programme Fellow; Dr Conor McGinn, Assistant Professor, Mechanical, Manufacturing & Biomedical Engineering, Trinity College Dublin; Benjamin Cowan, Associate Professor School of Information & Communication Studies University College Dublin.
Please indicate if you have any access requirements, such as ISL/English interpreting, so that we can facilitate you in attending this event. Contact:
rmackenz@tcd.ie
Campus Location
:
Trinity Long Room Hub Arts and Humanities Research Institute
Accessibility
: Yes
Room
: Online
Research Theme
: Digital Humanities
Event Category
: Arts and Culture, Lectures and Seminars
Type of Event
: One-time event
Audience
: Researchers, Faculty & Staff
Cost
: Free but registration is essential
More info
:
www.eventbrite.ie…