'The Unhappy Victims of This Habit': Drug Addiction as a Problem in Nineteenth-Century America
Thursday, 22 September 2022, 1 – 2pm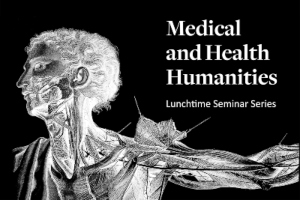 An online seminar by Dr Kelly Gray as part of the Medical & Health Humanities Seminar Series in association with Trinity Long Room Hub.

Drug dependency became an increasingly serious problem in nineteenth-century America, and most of this use began with medical use. The problem remained largely hidden until the late 1860s, because habitual opiate users did not behave erratically and therefore went largely unnoticed. Americans of the era learned about drug addiction from reading accounts of such use abroad, and many dismissed the notion that the problem existed at home. There was almost no drug regulation in the U.S. at the time. Consequently, people did not associate addiction with criminality, but the rate of use escalated. National regulation emerged in the early twentieth century in response to international considerations, and it was facilitated by the fact that, increasingly, drug habitués were young, marginalized men whose use did not originate with medical need. They received little sympathy.  

Elizabeth Kelly Gray is an associate professor of History and assistant chair of the Department of History at Towson University. She received her Ph.D. from the College of William and Mary. This December her first book, Habit Forming: Drug Addiction in America, 1776-1914, will be published by Oxford University Press. 
Campus Location
:
Trinity Long Room Hub Arts and Humanities Research Institute
Accessibility
: Yes
Room
: Online
Event Category
: Lectures and Seminars, Public
Type of Event
: One-time event
Audience
: Researchers, Faculty & Staff, Public
Cost
: Free but registration is essential
Contact Name
: Prof Desmond O'Neill
More info
:
www.eventbrite.com…