Humour, Satire and the Grotesque in German Literature from Switzerland
Thursday, 8 September – Saturday, 10 September 2022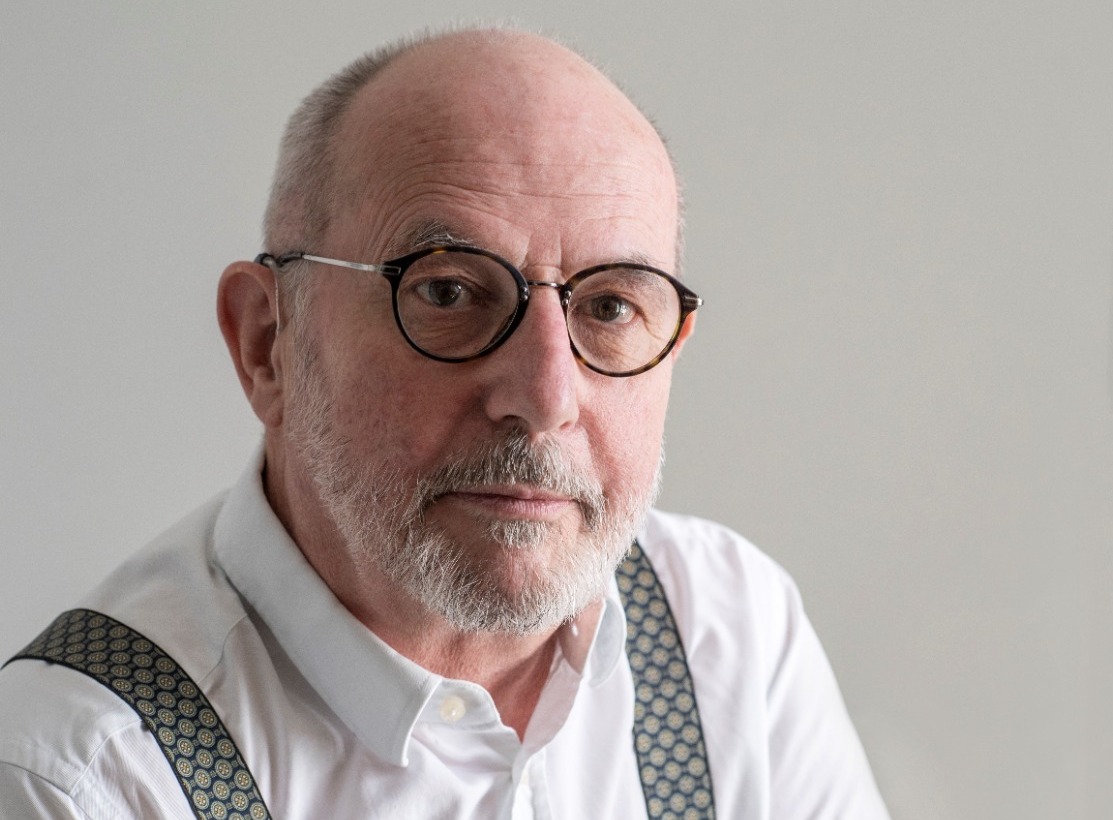 An international conference organised by the School of Languages, Literatures and Cultural Studies in association with the Swiss Embassy and Trinity Long Room Hub.

"Humor, Satire und Groteske in der Deutschschweizer Literatur" brings together an international research group on the literature of German-speaking Switzerland. The conference includes a reading of renowned Swiss author Thomas Hürlimann on Friday, the 9th of September, at 6pm.

Please note that the conference language is German. 

Please indicate if you have any access requirements, such as ISL/English interpreting, so that we can facilitate you in attending this event. Contact: JBRKHOFF@tcd.ie

If you are interested in attending the event, please contact Prof Juergen Barkhoff at JBRKHOFF@tcd.ie 
Image of Thomas Hürlimann, copyright: © Ayse Yavas
 
Humor, Satire und Groteske in der Deutschschweizer Literatur
Tagung des Internationalen Arbeitskreises zur deutschsprachigen Schweizer Literatur
8.-10. September 2022
Trinity Long Room Hub, Arts & Humanities Research Institute
Trinity College Dublin, University of Dublin
Programm
Donnerstag, 8. September 
13.00-14.00     Anmeldung und Imbiss
14.00-14.30     Begrüssung und Einführung
14.30-15.15     Dominik Müller: Komik des Dialektgebrauchs bei Jeremias Gotthelf
15.15-16.00     Anna Fattori: Hugo Balls "Flucht aus der Zeit" (1927), oder: Komik, Satire und Groteske im Cabaret Voltaire
16.00-16.30     Pause
16.30-17.15     Robert Rduch: Albert Ehrismann als "Wochendichter" des Satiremagazins Nebelspalter
17.15-18.00     Siobhan Donovan: Humor und Groteske bei Gabrielle Alioth
18.00-20.00     Empfang der Schweizer Botschaft mit Begrüßung durch den Schweizer Botschafter Benedict Gubler und Lesung Gabrielle Alioth
Freitag, 9.
9.30-10.15       Alexander Honold: Hybris und Heimweh. Reto Hännys Flugphantasie einer literarisch virtualisierten Schweiz
10.15-11.00     Dorota Sosnicka: Urs Widmers grotesk-melancholisch-komische Satire auf Militarismus, Kapitalismus, Wissenschaft und Religion im Roman "Der Kongreß der Paläolepidopterologen"
11.00-11.30     Pause
11.30-12.15     Karin Baumgartner: Frau Berg - eine Schweizer Moralistin? Humor, Gelächter und Groteske bei Sibylle Berg
12.15-13.00     Daniel Annen: Das Leben als Geschenk – oder das Leben als Befehl? Martina Clavadetschers "Die Erfindung des Ungehorsams"
13.00-14.00     Mittagessen
14.00-14.45     Dariusz Komorowski: Der Humor in Lukas Linders Theaterstücken
14.45-15.30     Barbara Pogonowska: Satire und Groteske in Walter Vogts Bühnenstück Höhenluft
15.30-16.00     Pause
16.00-16.45     Michael Braun: Treppenwitz. Wie Dürrenmatt zu Hürlimann kommt 
16.45-17.30     Jürgen Barkhoff: Groteske als Medium der Grenzüberschreitung. Thomas Hürlimanns "Heimkehr"
18.00               Szenische Lesung Thomas Hürlimann (mit Fedora Wesseler und Jürgen Barkhoff              
Samstag, 10.
9.30-10.15       Corinna Jaeger-Trees: Wenn Gott Schweizer wäre - humoristische und ironische Streifzüge durch Hugo Loetschers Werk in einige Richtungen
10.15-11.00     Isabel Hernandez: "Kommen Sie, lachen Sie mit." Zu Hugo Loetschers magischem Humor
 11.00-11.30     Pause
11.30-12.15     Beatrice Sandberg: Die Gefährdung der Welt durch den Einbruch des Unerwarteten. Zu Franz Hohlers hintergründigem Humor.
12.15-13.00     Vesna Kondric Horvat: Zum verschmitzten Humor in Danna Grigoceas Roman "Baba Rada"
13.00-13.30     Mittagessen
13.30-14.30     Campus Tour und Besuch des Book of Kells und der Longroom Library
14.30-15.15     Goncalo Vilas-Boas: Wolkenbruchs weiter Weg zur Selbstfindung: Humor, Parodie und Ironie in Thomas Meyers Roman "Wolkenbruchs waghalsiges Stelldichein mit der Spionin"
15.15-16.00     Ewa Mazurkiewicz: Groteske in Charles Lewinskys Generationenroman "Melnitz"
16.00-16.30     Pause
16.30-17.15     Jan Jambor: Zum Humor in Lorenz Paulis Rigo-und-Rosa-Büchern
17.15-18.00     Daniel Rothenbühler: Spass und Schauder. Das kindlich Groteke bei Aglaja Veteranyi und Jens Nielsen
18.00-18.30     Schlussdiskussion
Campus Location
:
Trinity Long Room Hub Arts and Humanities Research Institute
Accessibility
: Yes
Room
: Neill Lecture Theatre
Research Theme
: Identities in Transformation
Event Category
: Arts and Culture, Conferences
Type of Event
: One-time event
Audience
: Researchers, Postgrad, Faculty & Staff
Cost
: Registration is essential, details to follow.
Contact Name
: Prof Juergen Barkhoff