TLRH | Fellow in focus with Fellow Professor Frances Flannery (James Madison University)
Tuesday, 7 June 2022, 1 – 2pm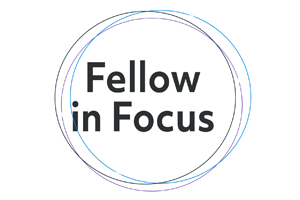 An 'in conversation' event featuring Trinity Long Room Hub Visiting Research Fellow Professor Frances Flannery, Professor of Religion at James Madison University, chaired by Jacob J. Erickson, School of Religion, TCD.


WATCH THE DISCUSSION HERE
---
About Professor Frances Flannery
Professor Frances Flannery is Professor of Religion at James Madison University and a Trinity College Long Room Hub Visiting Research Fellow for 2022. As a biblical scholar with a wide-ranging background in the humanities, sciences, and arts, Professor Flannery brings interdisciplinary understandings of ancient Jewish and Christian apocalypticism into conversation with pressing global contemporary concerns, including violent extremism and the climate crisis. Professor Flannery is the author of many peer-reviewed articles and book chapters, as well as two monographs, Understanding Apocalyptic Terrorism, Routledge, 2016 and Dreamers, Scribes, and Priests: Jewish Dreams in the Hellenistic and Roman Eras, Brill, 2004, and co-editor of three collected volumes, including: Biblical Wisdom: Then and Now, Routledge Press, 2021; The Bible and Political Debate, T&T Clark, 2016; and Experientia: Inquiry into Religious Experience in Early Judaism and Christianity, SBL Press, 2008. She is deeply committed to fostering societal and ecological resiliency in the face of impending climate change through her non-profit that she co-founded, BioEarth, which offers a Peace Pledge as an intention setting step to peacebuilding (
www.bioearthcommunity.com
). Her current book project that she is researching at Trinity College, The Climate Covenant, is an eco-theological reading of the Hebrew Bible or Old Testament that locates humans as part of a wider natural world, one in which we are called to maintain balance, limits, dignity, and responsibility in our interactions with other species, and in which the possibilities of relationship with other creatures offers depth and richness that can help offset climate grief.
Dr Jacob J. Erickson
Jacob J. Erickson has lectured in theological ethics at Trinity since 2016. He previously taught Religion and Environmental Studies at St. Olaf College in Northfield, Minnesota, USA. Alongside theologian Marion Grau (Norwegian School of Theology), he chairs the Sacred Texts, Theory, and Theological Construction Unit and serves on the Steering Committee for the Martin Luther and Global Lutheran Traditions Unit for the American Academy of Religion.
Erickson is currently working on an extended project on the intersections of global warming and theology called A Theopoetics of the Earth: Divinity in the Anthropocene. He's also working on an introductory text on sexuality and queer theological ethics.
Please indicate if you have any access requirements, such as ISL/English interpreting, so that we can facilitate you in attending this event. Contact:
foraffer@tcd.ie
Campus Location
:
Trinity Long Room Hub Arts and Humanities Research Institute
Accessibility
: Yes
Event Category
: Alumni, Arts and Culture, Lectures and Seminars, Public
Type of Event
: One-time event
Audience
: Undergrad, Postgrad, Alumni, Faculty & Staff, Public
Cost
: Free but Registration Required
More info
:
www.eventbrite.ie…