Current Trends in Spanish Poetry with Poet and Researcher Miguel Ángel Pozo Montaño
Wednesday, 23 March 2022, 6 – 7:30pm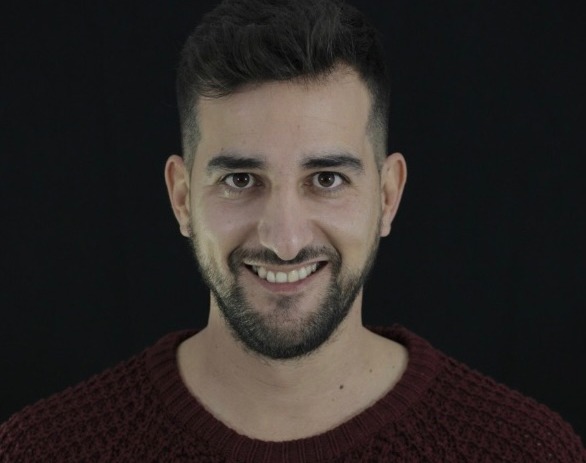 Las diferentes tendencias poéticas actuales en la poesía española
Encuentro con el poeta e investigador español Miguel Ángel Pozo Montaño

About this event
Este encuentro tiene como finalidad realizar un acercamiento a las diferentes tendencias en la poesía española actual. Para ello, nos centraremos en las cuatro grandes estéticas: Poesía de la experiencia, de la conciencia crítica, del silencio y del dolor, para señalar aspectos referentes a la creación y la recepción del texto. Se trata de una charla teórico-práctica en la que, por un lado, se introducirá un breve análisis de cada una de las poéticas y, por otro, se realizará una lectura para poner en práctica lo aprendido.

Por favor, indique si tiene algún requisito de acceso para que podamos facilitarle la asistencia a este evento. Contactar a: omar.garcia@tcd.ie

Register here

The aim of this research seminar is to consider the different trends in contemporary Spanish poetry. To this end, we will focus on the four major aesthetic approaches: poetry of experience, aesthetics of critical consciousness, the aesthetics of silence and the aesthetics of pain. This talk will cover theory and creative practice, with a focus on poetry and poetics illustrating the four major contemporary trends, including a poetry reading to put into practice what has been learned.
The event will be in Spanish. 

This is an in-person event. 
Campus Location
:
Trinity Long Room Hub Arts and Humanities Research Institute
Accessibility
: Yes
Room
: Neill Lecture Theatre
Event Category
: Lectures and Seminars
Type of Event
: One-time event
Audience
: Undergrad, Postgrad, Alumni, Faculty & Staff, Public
Cost
: Free but registration is required
Contact Name
: Prof Omar García
Contact Email
:
omar.garcia@tcd.ie