TLRH | Synaesthesia Gallery AR: Journey Through the Senses
Tuesday, 15 March 2022, 4 – 5pm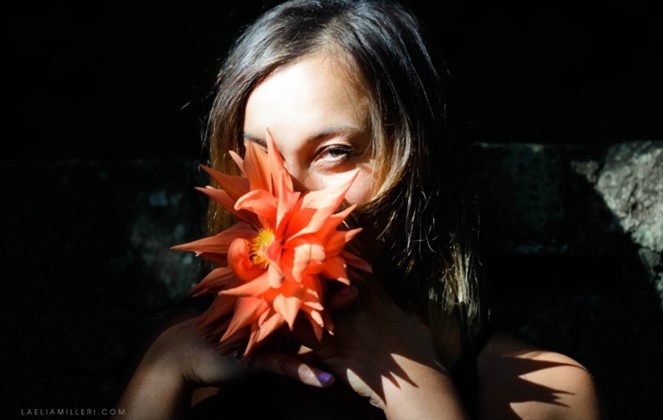 Synaesthesia AR Gallery: Journey Through The Senses
An in-person launch organised for Brain Awareness Week by Prof. Mads Haahr, TCD, of the Augmented Reality (AR) App featuring Music painted by artists-synaesthetes of compositions by Liszt, Scriabin, Rachmaninov and others kindly supported by the Trinity Long Room Hub.

The event will consist of planning three short talks by Prof. Richard Roche, Dr Svetlana Rudenko and Prof. Mads Haahr followed by a Q&A. The audience will be invited to try the app outside on the campus.

Registration essential. Book here.

About the event
15 Multisensory Music/Art image-soundscapes of creative synaesthetic experiences were produced by six artists and geolocated across the Trinity College Dublin (TCD) campus to launch on the 15th March 2022 for Brain Awareness Week. The work is the result of a seven-year collaboration between artists-synaesthetes and concert pianist and researcher Dr Svetlana Rudenko www.svetlana-rudenko.com

The project received the FENS and DANA Funding Award 2022 from the Federation of European Neuroscience Societies (FENS).
The Android and iOS App geolocates the Art and Music soundscapes across the TCD campus and adds interviews with a neuroscientist and the artists themselves. Concept video https://rebrand.ly/synaesthesia-ar-gallery-prototype
The App is creative itself, as a Psychogeograpical Augmentation of Location with Art and Music soundscapes. The free app has two modes: It will be playable in the TCD campus during BAW and can also stage itself in any location in the world, e.g., a park. The AR experience is hosted by Haunted Planet Studios, a serious game developer run by Prof. Mads Haahr, School of Computer Science and Statistics, Trinity College Dublin.
Music has the power to move us all, but for some people it is experienced in a different way – not just heard but seen, felt, smelt. Synaesthesia is a peculiar wiring of the brain that is characterised by cross-sensory perceptions – in addition to perceiving one stimulus, people with synaesthesia may perceive an additional quality to the experience – a colour or smell or feeling. Ramachandran and Hubbard (2003) stated that 'synesthesia causes excess communication amongst brain maps...Depending on where and how widely in the brain the trait was expressed, it could lead to both synesthesia and to a propensity towards linking seemingly unrelated concepts and ideas – in short, creativity." Composers and visual artists alike have tried to capture these synaesthetic experiences – either mapping general cross- sensory correspondences that are common across the population (such as linking higher pitched notes with brighter colours) or attempting to convey the much more idiosyncratic subjective experiences of particular synaesthetes through multimodal performances or visual art.
Daphne and Charles Maurer (2006) argue "that all human infants start life with a form of synaesthesia in which all the senses are intermingled", Infants Synaesthesia (Jamie Ward, "The Frog Who Croaked Blue, 2008).
In the list of famous synaesthetes are  William Shakespeare, René Descartes, Ralph Waldo Emerson, Friedrich Nietzsche, Jean-Jacques Rousseau, Eric Hoffer (list by David Eagleman) David Hockney, Leonard Bernstein, Billy Joel, Franz Liszt, Olivier Messiaen, Marilyn Monroe, Vladimir Nabokov, Vincent Van Gogh, Edvard Munch, W. A. Mozart, Pythagoras (by listal.com). More http://www.daysyn.com/Synesthete-composers-and-musicians.html
And https://www.journeythroughthesenses.org
Organisers:
Dr. Svetlana Rudenko, www.svetlana-rudenko.com  Music Curator  JTTS
Prof. Mads Haahr, Haunted Planet Studios, www.hauntedplanet.com, Trinity College Dublin
Prof. Richard Roche, Maynooth University


Image: Dr Svetlana Rudenko
Campus Location
:
Trinity Long Room Hub Arts and Humanities Research Institute
Accessibility
: Yes
Event Category
: Lectures and Seminars
Type of Event
: One-time event
Audience
: Undergrad, Postgrad, Alumni, Faculty & Staff, Public
Cost
: Free but registration is required
Contact Name
: Prof Mads Haahr
Contact Email
:
haahrm@tcd.ie