TLRH | SCARF | Memories of home: The Belfast films of Mark Cousins and Kenneth Branagh
Monday, 28 February 2022, 10 – 11am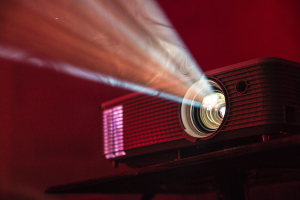 'Memories of home: The Belfast films of Mark Cousins and Kenneth Branagh' a talk by Dr Ruth Barton as part of the School of Creative Arts Research Forum, hosted by Trinity Long Room Hub.

The School of Creative Arts Research Forum meets fortnightly at 10am on Mondays during term and is led by the School's doctoral students. The aim of the Forum is to give a space for School researchers, both staff and postgraduate students, to share their ideas in a supportive environment. It is also an opportunity for the School to hear about the research of colleagues both from within TCD and outside who share our research interests. In line with the research agenda of the School, talks will encompass traditional research and practice-based research and will be followed by Q&A.


Register here.

Abstract:
In the space of under a decade, two filmmakers who had seldom previously discussed their Irish origins made films about their hometown, Belfast. Cinephile and documentary maker Mark Cousins released his essay film, I am Belfast, in 2015 and actor/director Kenneth Branagh released Belfast in 2022. Branagh has ascribed his opportunity to make Belfast to unexpected free time during the Covid pandemic, Cousins attributes his film to the ending of the Troubles and the advent of simpler shooting equipment. We might also speculate that both men had reached a stage of their lives where they were interested in looking back over their own early, formative years.
As one might expect, both films are quite different. Cousins' work is elliptical and meditative, Branagh's is made in the tradition of the quality British fiction film. The former made no impact at the box office, the latter has been nominated for seven Oscars. In this talk I discuss how these two films conform to the loose description of autobiographical cinema and their contrasting approaches to the depiction of Belfast on screen.
Bio:
Ruth Barton is Head of the School of Creative Arts and Associate Professor in Film at Trinity College Dublin. She has published widely on Irish cinema and her works include Irish National Cinema (2004) and Acting Irish in Hollywood (2006). She has also written critical biographies of the Hollywood star, Hedy Lamarr: Hedy Lamarr, The Most Beautiful Woman in Film (2010) and the Irish silent era director, Rex Ingram: Rex Ingram, Visionary Director of the Silent Screen (2014). Her latest monograph, Irish Cinema in the Twenty-First Century, was published in 2019 by Manchester University Press. She is co-editor with Dr Simon Trezise of Music and Sound in Silent Film: From the Nickelodeon to The Artist (Routledge, 2019)
Please indicate if you have any access requirements, such as ISL/English interpreting, so that we can facilitate you in attending this event. Contact:
grilec@tcd.ie
Campus Location
:
Trinity Long Room Hub Arts and Humanities Research Institute
Accessibility
: Yes
Event Category
: Lectures and Seminars
Type of Event
: One-time event
Audience
: Undergrad, Postgrad, Alumni, Faculty & Staff, Public
Cost
: Free but registration is required
Contact Name
: Courtney Grile
Contact Email
:
grilec@tcd.ie