TLRH | SCARF | Modifiers as Expressive Devices in Early Motown
Monday, 21 February 2022, 10 – 11am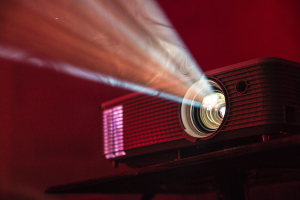 'I Second that Emotion': Modifiers as Expressive Devices in Early Motown' a talk by : Dr Bláithín Duggan as part of the School of Creative Arts Research Forum in association with the Trinity Long Room Hub.
The School of Creative Arts Research Forum meets fortnightly at 10am on Mondays during term and is led by the School's doctoral students. The aim of the Forum is to give a space for School researchers, both staff and postgraduate students, to share their ideas in a supportive environment. It is also an opportunity for the School to hear about the research of colleagues both from within TCD and outside who share our research interests. In line with the research agenda of the School, talks will encompass traditional research and practice-based research and will be followed by Q&A
Register here
This paper analyses a singer's vocalisms through the topic of paralanguage: a sub-category of nonverbal communication that addresses characteristics of speech that alter meaning, add nuance of expression, or convey emotion. Popular song is a strong candidate for this analysis because it is plurimedial – comprising of several means of expression (Nicholls 2007). Taking early Motown (1959-1965), the first Black popular song record label, as a case study, I will address two gaps in Motown scholarship: the first application of a paralinguistic analysis to Motown recordings, and a close analysis of the stylistic forebears of early writers (Berry Gordy, Smokey Robinson, Holland-Dozier-Holland) and performers (Mary Wells, Marvin Gaye, The Miracles, The Supremes, The Marvelettes, The Four Tops, etc.). Together, these writers, performers, and The Funk Brothers house band created the Motown sound – a distinctive soundscape which transgressed racial and gender boundaries, appealed to a global audience, and marked a musical and cultural revolution.
By examining selected songs from this early period, I detail voice modifiers, which combine vocal qualifiers and differentiators and are affected by respiratory air (Poyatos 1983b). This is achieved through a bespoke interdisciplinary methodology of computational analysis, music theory, and linguistics. I argue that the songs themselves, relatively simplistic accounts of love, loss, and light-hearted encounters, gain their significance through paralinguistic voice qualities employed in performance. This will contribute to the increasing focus on connected histories, methods, and topics shared by multiple disciplines to offer insight into aspects of sounds which are heard, often acknowledged, but not easily analysed.
Dr Bláithín Duggan's research focuses on a multidisciplinary approach to the analysis and interpretation of nineteenth and twentieth century popular song. This encompasses music theory and analysis, sound studies, performance studies, film studies, philosophy, analysing the singing voice, and linguistics. Bláithín completed her undergraduate thesis at University College Dublin (UCD) in 2013 and a Masters in Musicology at UCD in 2014. Bláithín's doctoral thesis, 'Paralanguage and The Beatles', was completed under the supervision of Dr Simon Trezise at Trinity College Dublin. In 2020, Bláithín was the inaugural recipient of the Society for Musicology in Ireland Harry White Doctoral medal for this thesis. Bláithín is currently teaching 'popular song' and 'music history' at Dublin City University and is the editor for the Society for Musicology in Ireland newsletter.
Please indicate if you have any access requirements, such as ISL/English interpreting, so that we can facilitate you in attending this event. Contact: grilec@tcd.ie
Campus Location
:
Trinity Long Room Hub Arts and Humanities Research Institute
Accessibility
: Yes
Event Category
: Lectures and Seminars
Type of Event
: One-time event
Audience
: Undergrad, Postgrad, Alumni, Faculty & Staff, Public
Cost
: Free but registration is required
Contact Name
: Courtney Grile
Contact Email
:
grilec@tcd.ie