TLRH | James Lydon Lectures| 'Re-thinking the Wars of the Roses' Prof John Watts
Tuesday, 1 March 2022, 7 – 8:30pm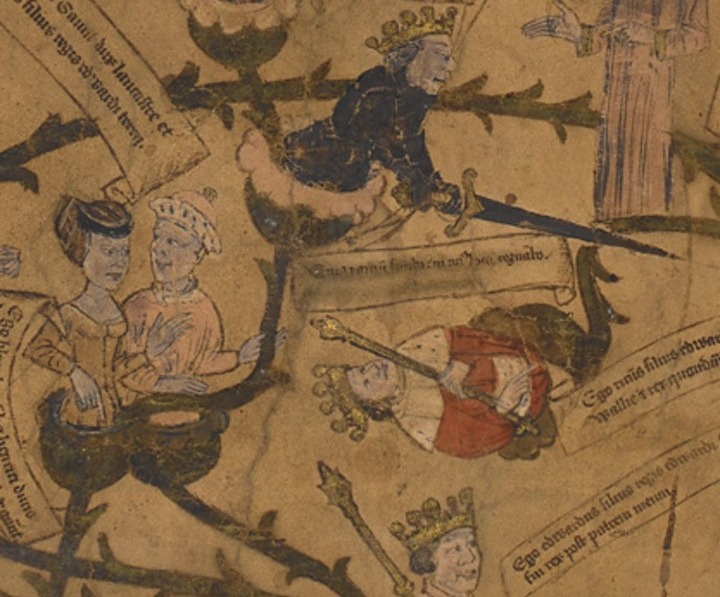 Professor John Watts, University of Oxford, will deliver a public lecture 'The Civil Wars We Think We Know: Narrativity and Politics' on 1 March 2022 to open the James Lydon Lectures in Medieval History and Culture. This public lecture is the opening in a series of talks on Re-thinking the Wars of the Roses: Civil War in a Later Medieval Polity. This event is organised by the Trinity Medieval History Research Centre, supported by the Trinity Association and Trust and the Trinity Long Room Hub.
Registration is essential for this in-person public lecture. 
Register here. About this lecture:
Re-thinking the Wars of the Roses explores the causes and dynamics of Civil War through the lens of one particular and well-known conflict: the 'Wars of the Roses', which were centred on the kingdom of England in the second half of the fifteenth century. While this conflict has generally been treated in an insular fashion, as a notorious episode in the English national story, my aim will be to use it as a case-study for a much wider series of questions – about the workings of power in situations of contested authority, about the ways in which political division, violence and uncertainty are understood, about the boundaries of political space, and about the processes of political economy.
Much as this will be a series of historical lectures dealing with specific times and places, my hope is to say something of general and topical importance about political disorder, and certainly to locate the Wars of the Roses in a wider geographical and temporal setting. People who know about the Wars should find that these lectures intersect with and challenge their understanding of them; my aim though is that the majority, who may not know much about these particular conflicts, will find the lectures interesting at a more general and methodological level.
Distinguished Guest Participants
Professor Justine Firnhaber-Baker, U St Andrews
Professor Serena Ferente, U Amsterdam
Professor Jan Dumolyn, Ghent University
For more details, see 
https://www.tcd.ie/medieval-history/events/lydon-lectures/
Campus Location
:
Trinity Long Room Hub Arts and Humanities Research Institute
Accessibility
: Yes
Event Category
: Lectures and Seminars
Type of Event
: One-time event
Audience
: Undergrad, Postgrad, Alumni, Faculty & Staff
Cost
: Free but registration is required
Contact Name
: Dr Peter Crooks
Contact Email
:
pcrooks@tcd.ie