TLRH | Literature and Resistance: Inaugural Panel Discussion
Tuesday, 15 February 2022, 7 – 8:15pm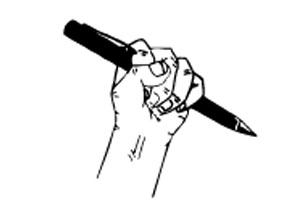 A panel discussion organised by Trinity Centre for Resistance Studies in partnership with the Trinity Long Room Hub Arts and Humanities Research Institute to mark the start of a new multiannual discussion series 'Literature and Resistance.' The discussion will be chaired by Professor Darryl Jones.

WATCH THE EVENT HERE
---

Literature, says Stephen Dedalus in James Joyce's Ulysses, is "the eternal affirmation of the spirit of man". For many writers, in many different times, places, and contexts, to affirm has been to resist. In the first event in the Hub's new signature series, Literature and Resistance, four Trinity experts consider the ways that literature – and the act of writing itself – can function or be understood as resistance. Exploring what this means for writers, readers, and critics, they will consider issues including freedom of expression, the circulation, censorship and survival of literary texts, and the aesthetics of protest, dissent, and opposition.
Panellist
Julie Bates
Dr Julie Bates, Assistant Professor in Irish Writing, School of English, Trinity College Dublin.

Mary Cosgrove 
Professor in German, School of Languages, Literatures and Cultural Studies, Trinity College Dublin.

Jude dal Fernando 
Dr Jude Lal Fernando is Assistant Professor inSchool of Religion, Theology and Peace Studies, Trinity College Dublin.

Carlo Gébler
Carlo Gébler Adjunct Professor in Creative Writing, Oscar Wilde Centre, Trinity College Dublin.
About the Trinity's Centre for Resistance Studies
The Centre for Resistance Studies fosters interdisciplinary research in Trinity College Dublin in relation to the various types and forms of resistance and its cognate notions, including opposition, dissent, resilience, protest, and non-conformism. https://www.tcd.ie/resistance/about/

Please indicate if you have any access requirements, such as ISL/English
interpreting, so that we can facilitate you in attending this event. Contact: foraffer@tcd.ie.
Campus Location
:
Trinity Long Room Hub Arts and Humanities Research Institute
Accessibility
: Yes
Room
: Online webinar
Event Category
: Alumni, Arts and Culture, Library, Public
Type of Event
: One-time event
Audience
: Undergrad, Postgrad, Alumni, Faculty & Staff, Public
Cost
: Free but Registration Required
More info
:
trinitylongroomhub-ie.zoom.us…