TLRH | SCARF | Restaging Female Modernity
Monday, 31 January 2022, 10 – 11am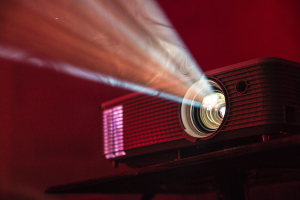 'Restaging Female Modernity with the 'Shackles' of Traditional Chengshi Aesthetics in Liyuanxi Yubei Ting (Royal Stele Pavilion)' a talk by Chaomei Chen (TCD) as part of the School of Creative Arts Research Forum in association with the Trinity Long Room Hub.
The system of performing codes known as chengshi have continuously been regarded as an impediment to the modernisation of xiqu (traditional Chinese theatre). These rigid codes—which include ways of speaking, moving, and role types—are at once inconsistent with and 'unrepresentative' of modern life. They have therefore become financially and aesthetically 'uncompetitive' compared to the West-derived spoken drama which has become the taste of contemporary Chinese audiences. With regards to xiqu reform and modernisation in contemporary China, practitioners and researchers have debated whether chengshi should be reformed in xiqu and how to negotiate xiqu's aesthetic tradition with its modernisation. I argue that it is the conformity to the traditional chengshi aesthetics that paradoxically promotes feminist modernity in the liyuanxi performance Yubei Ting (Royal Stele Pavilion), written by Zhang Jingjing and performed by the Fujian Province Liyuan Experimental Troupe in 2015. I will frame the intracultural re-interpretation of traditional scripts along the axis of xiqu reform, demonstrate the traditional chengshi subtleties that facilitate the heroine Meng's female agency in terms of performance, and relocate the female re-presentation of both women characters and playwright in liyuanxi on the topography of Chinese feminism and modernity.

Register here

Bio: Chaomei Chen is a PhD student in Drama funded by Trinity College Dublin-China Scholarship Council Joint Scholarship. She is looking at contemporary Chinese theatre, modernization and interculturalism. Her research questions how Chineseness evolves in contemporary (1976-) Chinese performances and how this identity transformation reflects a unique model of modernity with regards to cultural memories of trauma, revolution, and globalization.
The School of Creative Arts Research Forum meets fortnightly at 10am on Mondays during term and is led by the School's doctoral students. The aim of the Forum is to give a space for School researchers, both staff and postgraduate students, to share their ideas in a supportive environment. It is also an opportunity for the School to hear about the research of colleagues both from within TCD and outside who share our research interests. In line with the research agenda of the School, talks will encompass traditional research and practice-based research and will be followed by Q&A.
Please indicate if you have any access requirements, such as ISL/English interpreting, so that we can facilitate you in attending this event. Contact:
grilec@tcd.ie
Campus Location
:
Trinity Long Room Hub Arts and Humanities Research Institute
Accessibility
: Yes
Event Category
: Lectures and Seminars
Type of Event
: One-time event
Audience
: Undergrad, Postgrad, Alumni, Faculty & Staff, Public
Cost
: Free but registration is required
Contact Name
: Courtney Grile
Contact Email
:
grilec@tcd.ie