TLRH | SCARF | Surfáil sna Scannáin: The History and Cultural Politics of the Irish Surf Film Genre
Monday, 22 November 2021, 10 – 11am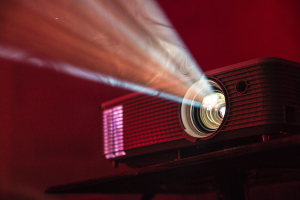 Surfáil sna Scannáin: The History and Cultural Politics of the Irish Surf Film Genre
A talk by Stephen Boyd (PhD Candidate, Film Dept) as part of the School of Creative Arts Research Forum, in association with the Trinity Long Room Hub.  Attendance is open to all with relevant interests inside and outside TCD. Please indicate if you have any access requirements, such as ISL/English interpreting, so that we can facilitate you in attending this event.
Abstract:
The surf film is an unexplored area of Irish film studies that has a large subcultural, local, and international audience. The genre includes feature films, short narrative films, community based 'folk' films, Irish-American surf films, feminist surf films, and a successful online film culture. This has evolved to such an extent that the 'Shore Shots' 1st annual Irish Surf film festival was held in early 2013. This paper will offer a comprehensive history and critical analysis of the Irish surf film from its beginnings with amateur filmmaking in the 1970s, to the first professionally produced Irish surf film in the early 2000s - Joel Conroy's Eye of The Storm (2002) - and ending with Keep it a Secret (Sean Duggan, 2021), which was screened in November 2021 at the Belfast Film Festival.
The paper will provide an overview of key mainstream Irish surf films, such as Waveriders (Conroy, Ireland, 2009), which was supported by the Irish Film Board and N.I. Screen, and Ross Whitakers Between Land and Sea (Ireland, 2016), supported by the Broadcast Authority of Ireland. It will also highlight the importance of subcultural film production and online exhibition in films such as Dark Side of the Lens (Mickey Smith, 2010), Beyond the Noise (Andrew Kaineder, 2017), and Le Cheile (Kev L. Smith, 2020).

This paper will examine the form of Irish surf film (edits, narrative films, documentary and commercial) as a form of creative non-fiction and it will situate the Irish surf film in relation to major debates within Irish film studies, such as tendencies towards romanticism or realism in the representation of landscape, culture and identity. The paper will interrogate how the Irish surf film breaks from traditional discourses about Irish culture and identity and will argue that surf movies should now be regarded as a distinct genre of Irish cinema. The analysis will also consider the social and cultural impact that the films have made within Irish coastal regions and their role in defining the tourist gaze on the Wild Atlantic Way.
---





Stephen Boyd is a lecturer in Film and Digital Media at the Institute of Art, Design and Technology (Dun Laoghaire, Dublin) where he teaches Non-Western Cinema, amongst other subjects. He began his PhD under Dr. Ruth Barton at the School of Creative Arts at Trinity College in March 2021, on the history and analysis of Irish surf films. Stephen completed his MA in Film Studies at UCD in 2006, before teaching Irish Cinema at NCAD and publishing within the field of Irish film studies. He then wrote the first academic articles on Irish surf culture (Surfing a Postnationalist Wave: The Role of Surfing in Irish Popular Culture (2014) and No Boarders: Postnational Identity and the Surfing Subculture in Ireland (2018)). His next publication is a history of Adventure Sports in Ireland in the upcoming book The Atlas of Irish Sport (Cork University Press). Stephen has been a regular commentator on Irish radio over the past 12 years and he has contributed to Irish Film Institute education courses.
Campus Location
:
Trinity Long Room Hub Arts and Humanities Research Institute
Accessibility
: Yes
Event Category
: Lectures and Seminars
Type of Event
: One-time event
Audience
: Undergrad, Postgrad, Alumni, Faculty & Staff, Public
Cost
: Free
Contact Name
: Courtney Grile
Contact Email
:
grilec@tcd.ie