TLRH | Resistance and Responsibility: A Vulnerability Analysis
Monday, 8 November 2021, 6 – 7:30pm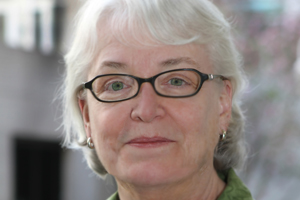 A public online lecture on 'Resistance and Responsibility: A Vulnerability Analysis, by Professor Martha Albertson Fineman (Emory University), organised by the Trinity's Centre for Resistance Studies in partnership with the Trinity Long Room Hub. 

WATCH THE DISCUSSION HERE
---
Martha Albertson Fineman
Martha Albertson Fineman is a Robert W. Woodruff Professor. An internationally recognized law and society scholar, Fineman is a leading authority on critical legal theory and feminist jurisprudence. Following graduation from University of Chicago Law School in 1975, she clerked for the Honorable Luther M. Swygert of the US Court of Appeals for the Seventh Circuit. Fineman began her teaching career at the University of Wisconsin in 1976. In 1990, she moved to Columbia University where she was Maurice T. Moore Professor. Before coming to Emory, she was on the Cornell Law School faculty where she held the Dorothea Clarke Professorship, the first endowed chair in feminist jurisprudence in the nation. Fineman continues to expand the boundaries of feminist jurisprudence, leading the way towards a new legal framework based on vulnerability theory. 
Fineman has received numerous awards for her writing and teaching, including the prestigious Harry J. Kalven Jr. Prize for her work in the Law and Society tradition. She is the 2017 recipient of the Ruth Bader Ginsburg Lifetime Achievement Award and in 2018 was awarded the Miriam M. Netter '72 Stoneman Award and gave the Kate Stoneman Day annual lecture at SUNY Albany. She currently teaches courses and seminars on family law, critical legal theory, and feminist jurisprudence. For more information on her scholarship, visit 
ssrn.com…
About the Trinity's Centre for Resistance Studies 
The Centre for Resistance Studies fosters interdisciplinary research in Trinity College Dublin in relation to the various types and forms of resistance and its cognate notions, including opposition, dissent, resilience, protest, and non-conformism. 
https://www.tcd.ie/resistance/about/
Please indicate if you have any access requirements, such as ISL/English
interpreting, so that we can facilitate you in attending this event. Contact:
foraffer@tcd.ie
. 
Campus Location
:
Trinity Long Room Hub Arts and Humanities Research Institute
Accessibility
: Yes
Room
: Online webinar
Research Theme
: Identities in Transformation
Event Category
: Alumni, Arts and Culture, Lectures and Seminars, Public, Workshops and Training
Type of Event
: One-time event
Audience
: Undergrad, Postgrad, Alumni, Faculty & Staff, Public
Cost
: Free but Registration Required
More info
:
trinitylongroomhub-ie.zoom.us…