TLRH | School of Creative Arts Research Forum | Getting creative with democracy: assessing the quality of democracy and deliberation within applied drama
Monday, 1 November 2021, 10 – 11am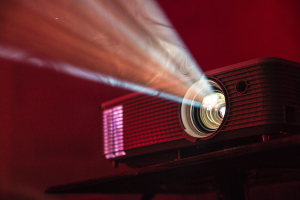 A talk by Courtney Helen Grile (PhD Candidate, Drama Dept.) as part of the School of Creative Arts Research Forum, hosted by Trinity Long Room Hub moderated by Dr Scotty McQueen.

How can applied drama methods inform the political process to more actively engage citizens and strengthen democratic values? Philip Taylor described the praxis as "an artmaking process that embodied the very democratic values that are themselves the ends of that intervention." This paper seeks to dig deeper into those values and get a sense of how they align with the actual practice and experience of applied drama practitioners. Between December 2020 and March 2021 data was collected in a research study carried out as part of a larger PhD research project in that seeks to reimagine deliberative democratic practices through applied drama. The study used an online survey and a series of interviews in an attempt to assess the democratic and deliberative values and how they manifest within the actualised practice of fifty-five artists. In order to explore the democratic and deliberative qualities of a process, issues of inclusion, social cohesion, knowledge-production, power dynamics, communication, empathy, and collaboration must be considered. This paper will share the findings of the study which was conducted, putting practice in conversation with theory, and ultimately affirming Jan Cohen-Cruz and Mady Schutzman when they wrote: "Immersion into critical thought keeps our practices adaptable and honest —as radical in practice as they are in theory." Though the study provides some answers and indicates a general trend toward democratisation through the praxis, this paper will also share areas of contention and complication which arose through the data for implementing the praxis within democratic settings and for democratic ends.
Courtney Helen Grile is a theatre artist and PhD candidate in the department of Drama at Trinity College Dublin and an early career researcher in the Trinity Long Room Hub. Her current research looks at the intersection of applied drama and democracy, with a focus on deliberative democratic practices. She holds a BFA in Media & Performing Arts from the Savannah College of Art & Design, an MFA in Theatre (emphasis in Theatre for Young Audiences) from the University of Central Florida. She has worked in the United States and Ireland as an administrator, adjunct instructor, teaching artist, performer, facilitator, and director. Her passion is for using applied drama and theatre techniques to work in community settings.
The School of Creative Arts Research Forum meets weekly at 10am on Mondays during term and is led by the School's doctoral students. The aim of the Forum is to give a space for School researchers, both staff and postgraduate students, to share their ideas in a supportive environment. It is also an opportunity for the School to hear about the research of colleagues both from within TCD and outside who share our research interests. In line with the research agenda of the School, talks will encompass traditional research and practice-based research and will be followed by Q&A.
Register 
here
.
Please indicate if you have any access requirements, such as ISL/English interpreting, so that we can facilitate you in attending this event. Contact:
grilec@tcd.ie
Campus Location
:
Trinity Long Room Hub Arts and Humanities Research Institute
Accessibility
: Yes
Event Category
: Lectures and Seminars
Type of Event
: One-time event
Audience
: Undergrad, Postgrad, Alumni, Faculty & Staff, Public
Contact Name
: Courtney Grile
Contact Email
:
grilec@tcd.ie