TLRH | Fellow in Focus with Dr Aidan O'Malley (University of Rijeka)
Tuesday, 12 October 2021, 1 – 2pm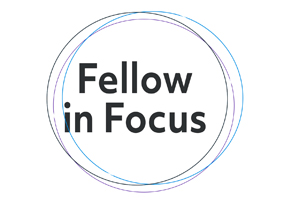 An 'in conversation' event featuring TLRH visiting research fellow Dr Aidan O'Malley (University of Rijeka), hosted by Professor Michael Cronin, 1776 Professor of French and Director of the Centre for Literary and Cultural Translation in Trinity College Dublin.


WATCH THE DISCUSSION HERE
---
About Aidan O'Malley
Aidan O'Malley is an Assistant Professor, and Chair of the Literature section, at the Department of English, University of Rijeka. He received his Ph.D. from the European University Institute, Florence, and is the author of 2 books:
Field Day and the Translation of Irish Identities: Performing Contradictions
(2011), and (in Croatian)
Being Irish in English: Literature, Language and the (Post-)Colonial Experience in Ireland, 1600-2000
(2021). He has also edited with Eve Patten the volume,
Ireland, West to East, Irish Cultural Connections with Central and Eastern Europe
(2014), and a special issue of the European Journal of English Studies (17: 2, August 2013) on 'Myths of Europe: East of Venice'.
About Michael Cronin
Michael Cronin is 1776 Professor of French and Director of the Centre for Literary and Cultural Translation in Trinity College Dublin. Among his published titles are Translating Ireland: Translation, Languages and Identity (1996); Across the Lines: Travel, Language, Translation (2000); Translation and Globalization (2003); Time Tracks: Scenes from the Irish Everyday; Irish in the New Century/An Ghaeilge san Aois Nua (2005); Translation and Identity (2006); Translation goes to the Movies (2009), Translation in the Digital Age (2013), Eco-Translation: Translation and Ecology in the Age of the Anthropocene (2017) and Irish and Ecology: An Ghaeilge agus an Éiceolaíocht (2019). He is a Member of the Royal Irish Academy and a Fellow of Trinity College Dublin.
Please indicate if you have any access requirements, such as ISL/English
interpreting, so that we can facilitate you in attending this event. Contact:
foraffer@tcd.ie
Campus Location
:
Trinity Long Room Hub Arts and Humanities Research Institute
Accessibility
: Yes
Room
: Online webinar
Research Theme
: Creative Arts Practice, Digital Humanities, Identities in Transformation, Making Ireland, Manuscript, Book and Print Culture
Event Category
: Alumni, Arts and Culture, Lectures and Seminars, Public
Type of Event
: One-time event
Audience
: Undergrad, Postgrad, Alumni, Faculty & Staff, Public
Cost
: Free but Registration Required
More info
:
bit.ly…