Afghanistan: reflections, interventions, responsibilities
Monday, 27 September 2021, 7 – 8:30pm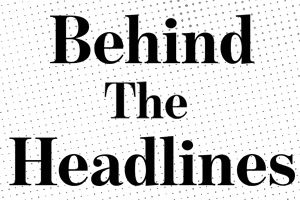 Behind the Headlines: Afghanistan: reflections, interventions, responsibilities

In the wake of the US and British withdrawal from Afghanistan and the crisis that has ensued, how should the world reflect on the history of western intervention in this region, and how should we reassess the concept and protocols of international responsibility? What is the best way forward for those trying to respond to the humanitarian disaster, and to the implications, in particular, for women under the resurgent Taliban regime? In this Behind the Headlines discussion, our panel of experts will address the situation in Afghanistan in the wider contexts of diplomacy, humanitarianism, ethics and culture, in order to bring to light some of the lessons that should be learned from the catastrophic events of recent weeks.


WATCH THE EVENT HERE
---





Speakers: 
Nelofer Pazira-Fisk
, Irish-based Afghan-Canadian journalist and film-maker. 
Nelofer Pazira-Fisk is an award-winning Afghan-Canadian author, journalist and filmmaker, sharing her time and work between Ireland, Canada and the Middle East (Syria, Lebanon, Afghanistan). She starred in the film
Kandahar
, based on her real life story and has directed, produced and co-produced several films including
Return to Kandahar
,
Audition
,  
Act of Dishonour
, and
This is Not a Movie
.Nelofer reported for Canadian television and radio as well as UK and Canadian newspapers from Iraq, Afghanistan, Turkey, Egypt and Syria. Her radio documentary
Of Paradise and Failure
-- about a Palestinian suicide bomber from Lebanon – won the Silver Medal at New York's Media Award, and her latest,
Road to Damascus
, won a Gabriel Award. A past-president of PEN Canada (a freedom of expression organization), Nelofer assisted UNESCO in Afghanistan. Nelofer's 2006 book
A Bed of Red Flowers: In Search of My Afghanistan
won the Drainie-Taylor Biography Prize. Her charity, Dyana Afghan Women's Fund has been providing education for women in remote parts of Afghanistan.
Dr. Roja Fazaeli, Associate Professor in Islamic Civilisations, TCD.
Dr. Roja Fazaeli is Associate Professor of Islamic Civilisations at Trinity College Dublin and Warden of Trinity Hall, a residential learning community of 1,000 students. Roja has published widely on the subjects of Islamic feminisms, female religious authorities, women's rights in Iran, and the relationship between human rights and religion. She is currently the Chairperson of the Board of Directors of the Immigrant Council of Ireland, member of the Board of Directors of Azadiye Andisheh (Freedom of Thought) and on the editorial board of the journal Religion and Human Rights.
Soraya Afzali, Afghan journalist and Phd Candidate, Near and Middle Eastern Studies.
Soraya Afzali has received her bachelor's degree in Business Management from the American University of Afghanistan and her master's in International Relations from Central European University. Afzali has more than 4 years of experience in communication and has contributed to different research projects in Ministry of Higher Education and Ministry of Economics in Afghanistan in collaboration with the World Bank and GIZ. Within her volunteer work, she has volunteered for Solace for the Children, the American Councils, and co-founded Humans of Kabul in 2013 to tell stories of Afghan people. Throughout the years, Soraya has been part of different networks that focuses on civil society empowerment as the likes of Open Society Foundation, Initiatives of Change- Caux Scholars Program, and Le Ciel Foundation. She is a recipient of the US Embassy Scholarship and Open Society Leadership Award, and Marie Curie Innovative Training Network. Soraya is a PhD. Student with the Department of Near and Middle Eastern Studies and research as part of the Network of Excellence Training on Hate (NETHATE) project at Trinity College Dublin.
Dr. Vincent Durac, Associate Professor, School of Politics and International Relations College of Social Sciences and Law, University College Dublin.
Dr. Vincent Durac lectures in Middle East Politics, Politics of Development and Terrorism and Political Violence in the UCD School of Politics and International Relations. His research is focused on a number of aspects of contemporary Middle East Politics, including political reform, the role of civil society the impact of external actors in the region, and Yemeni political dynamics. He is a visiting lecturer in Middle East Politics in Bethlehem University in Palestine. He is a Council member of the Council of the British Society for Middle Eastern Studies (BRISMES), of the European Association for Middle Eastern Studies (EURAMES), and of Friends of Bethlehem University in Ireland (FBUI).
The Trinity Long Room Hub's 'Behind the Headlines' discussion series offers background analyses to current issues by experts drawing on the long-term perspectives of Arts & Humanities research. It aims to provide a forum that deepens understanding, combats simplification and creates space for informed and respectful public discourse. See list of previous lectures here

Please indicate if you have any access requirements, such as ISL/English
interpreting, so that we can facilitate you in attending this event. Contact: foraffer@tcd.ie.

The Trinity Long Room Hub Behind the Headlines series is supported by the John Pollard Foundation.
Room
: Online webinar
Research Theme
: Creative Arts Practice, Digital Humanities, Identities in Transformation, Making Ireland, Manuscript, Book and Print Culture
Event Category
: Alumni, Arts and Culture, Lectures and Seminars, Public
Type of Event
: One-time event
Audience
: Undergrad, Postgrad, Alumni, Faculty & Staff, Public
Cost
: Free but Registration Required
More info
:
trinitylongroomhub-ie.zoom.us…