What does NeuroHumanities mean at Trinity?
Thursday, 24 June 2021, 12:30 – 1:30pm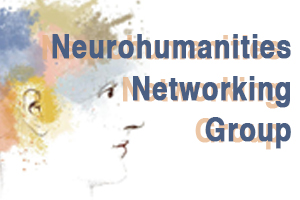 The newly formed NeuroHumanities Networking Group is dedicated to providing a functional framework for postgraduates engaged or interested in interdisciplinary research and seeking to expand their network and knowledge base. The NeuroHumanities Networking Group is piloting its first 4-week  series of online events over the summer, designed to foster connections within Trinity, hosted by Trinity Long Room Hub, hosted by Trinity Long Room Hub. Organised by Amelia McConville, School of English and in association with the Institute of Neuroscience, and Fiona Stout, Fiona Stout, School of Creative Arts , the series is supported by the Postgraduate Wellbeing & Community Fund and Professor Mani Ramaswami, Director of Trinity Institute of Neurosciences (TCIN). Attending all 4 sessions of the series is highly encouraged.

June 24, 12:30-1:30 pm - Meet & Greet - What does NeuroHumanities mean at Trinity?  BOOK HERE
Our first networking event is designed to be an informal conversation between researchers to meet each other, speak about their own work and the challenges they face. All are welcome to attend the conversation.

We ask attendees to reflect on the following questions in advance:
How do you approach/integrate Neurohumanities in your own research?
What does interdisciplinarity mean to you?
Are there any resources you would like to have more of in Trinity to support your work?
Register here 
Upcoming events from the seriesJuly 1, 12:30-1:30pm  - Guest Lecture - Mani Ramaswami on the Importance of Integrating Neurohumanities 
Dr Mani Ramaswami (TCIN) will give a presentation on Neurohumanities and its potential and importance within Trinity, followed by a Q&A.
Details here
July 8, 12:30-2 pm - Functional Workshop - Fiona Stout on the Fluidity of Fascia 
Fiona Stout will give a functional workshop on how fascia can be harnessed to promote fluidity in the body, using principles such as biotensegrity, mechanotransduction, and flow in an accessible way. Participants will need to register in advance, so as to avail of this spiky ball prop to use in the workshop, which will be mailed direct. DEADLINE:
Please register before the 5th of July to receive your free workshop prop.
For more context on Fiona and her interdisciplinary work, check out @missfiyoga on Instagram.
Details here
July 15, 12:30-2 pm - Interdisciplinary Panel
-  The Challenges of Integrating Interdisciplinarity in Academia
A panel discussion linking to our first event, where experts in the field discuss the challenges of interdisciplinarity and Neurohumanities.
Details here
About the organisersAmelia McConville
 is a PhD student conducting interdisciplinary research on visual poetry and poetics with Neurohumanities at the School of English and in association with the Institute of Neuroscience. Always fascinated by the overlap of art and science, she graduated with a B.A. in English Literature and Philosophy from Trinity College Dublin in 2017, working in fundraising for the College before commencing doctoral research in 2018. Passionate about education, she works part-time with the Trinity Access Programmes and as a private tutor, and she is interested in yoga, film, music, and visual culture.
Fiona Stout
 is currently an MLitt conducting interdisciplinary, neurohumanities research on the interconnective soft tissue matrix known as fascia and fluidity in the actor-body. Key areas of research include fascia, neuroscience, trauma, embodiment, flow-state, cellular mechanics, biotensegrity, and physiology. Fiona moved to Ireland from California in 2014, graduating with a BA in acting from The Lir in 2017, after which she re-certified as a yoga teacher and has continued to upskill with workshops and trainings ever since. She seeks to facilitate ease for her students and collaborators, empowering them to use their bodies in more fluid and fascia-friendly ways. Key inspirations in her work include Katy Bowman, Amanda Brennan, Lisa Feldman Barrett, John Sharkey, and Antonio Damasio. Find her on insta and twitch @missfiyoga.
Campus Location
:
Trinity Long Room Hub Arts and Humanities Research Institute
Accessibility
: Yes
Room
: Online webinar
Research Theme
: Creative Arts Practice, Digital Humanities, Identities in Transformation, Making Ireland
Event Category
: Alumni, Arts and Culture, Careers, Conferences, Special events, Workshops and Training
Type of Event
: One-time event
Audience
: Postgrad, Alumni, Faculty & Staff
Cost
: Free but Registration Required
More info
:
trinitylongroomhub-ie.zoom.us…