The Art+Science Salon |The Genetics of Music
Thursday, 15 April 2021, 6:30 – 7:30pm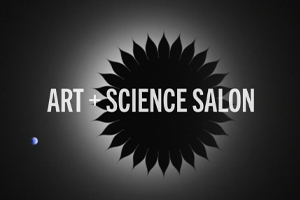 Named for the informal gatherings of radical thinkers and reformers of the 19th century, we're excited to come together once more to discuss projects and ideas beyond discipline. This month the Art+Science Salon is returning to explore the evolution of musical tastes and mutations across time. How have our experiences, histories and increasingly connected and interdependent experiences influence the music we listen to and create? As globalisation continues to mix and remix our perspectives and preferences, what tones, rhythms, and sounds diffuse across the world reflecting the needs and values of listeners?

Book here
 
Cross-disciplinary artist Tia Vellani is joining us at the Art+Science Salon to speak about an ongoing project in which she explores the impact of the arts and sciences upon one another. The Genetics of Music playfully explores the concept of mutations and natural selection of music as a model for genetic engineering and evolution. Drawing on Tia's background in molecular biology and music, she worked in collaboration with mathematician and artist Christopher Hanusa (CUNY) to create this interactive exhibition which uses music to familiarise audiences with the basics of altering genetic material, and aims to educate, challenge, and inspire. 
 

About the hosts
Autumn Brown is the PhD researcher in residence at Science Gallery Dublin. Her research explores art-science practices across Europe and whether this transdisciplinary approach may allow for a more equitable prototyping of ideas. She is interested in the sociotechnical imagination and how opportunities for public engagement impact who and where knowledge is made. She has previously worked as an immunologist and science communicator. Read more about her project here, and check out her latest paper here.

Amelia McConville is a PhD student conducting interdisciplinary research on visual poetry and poetics with Neurohumanities at the School of English and in association with the Institute of Neuroscience. Always fascinated by the overlap of art and science, she graduated with a B.A. in English Literature and Philosophy from Trinity College Dublin in 2017, working in fundraising for the College before commencing doctoral research in 2018. Passionate about education, she works part-time with the Trinity Access Programmes and as a private tutor, and she is interested in yoga, film, music, and visual culture.
The Art + Science Salon is a virtual group where researchers, artists, thinkers, and revolutionaries come to share ideas. Organised by PhD candidates Autumn Brown (School of Education and Science Gallery Dublin) and Amelia McConville (School of English and Institute of Neuroscience) and supported by Science Gallery Dublin and the Trinity Long Room Hub, the series explores the ways art and science shape one another and society.
Please indicate if you have any access requirements, such as ISL/English
interpreting, so that we can facilitate you in attending this event. Contact: foraffer@tcd.ie.
Room
: Online webinar
Event Category
: Alumni, Arts and Culture, Lectures and Seminars, Library, Public, Science Gallery
Type of Event
: One-time event
Audience
: Undergrad, Postgrad, Alumni, Faculty & Staff, Public
Cost
: Free but Registration Required
More info
:
trinitylongroomhub-ie.zoom.us…