TLRH | Irish Film and TV Drama: A Labour History
Monday, 12 April 2021, 10 – 11am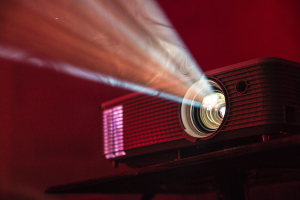 A research presentation by Dr Denis Murphy (Department of Film, TCD) as part of the School of Creative Arts Research Forum (SCARF) in association with Trinity Long Room Hub.


LISTEN TO THE DISCUSSION HERE
---
Although filmmaking in Ireland dates back to the silent era, Irish film workers have not always enjoyed easy access to employment on the international productions on which the Irish film industry has always depended for its economic survival. These struggles – for the right to employment itself, and the right to influence its quality through pay and working conditions – have been shaped throughout the past six decades by film worker activism. 
This presentation introduces this 'bottom-up' approach to understanding Irish film and television production, highlighting the unique contribution of film workers to the development of screen policy in Ireland. The research, therefore, takes a novel approach to the examination of Irish screen media, appreciating them for their industrial rather than cultural aspects – and particularly the extent to which they provide quality employment to screen workers (and screen producers) in Ireland.
Denis Murphy
is a Government of Ireland Postdoctoral Research Fellow in the Dept. of Film at Trinity College Dublin, where he also lectures in screen production. He has also lectured at DCU and Maynooth University and previously worked as an editor and producer in film, cable television, multimedia and advertising. His book on the labour history of Irish film and television production is to be published by Liverpool University Press.
The School of Creative Arts Research Forum
meets fortnightly at 10am on Mondays during term and is led by the School's doctoral students. The aim of the Forum is to give a space for School researchers, both staff and postgraduate students, to share their ideas in a supportive environment. It is also an opportunity for the School to hear about the research of colleagues both from within TCD and outside who share our research interests. In line with the research agenda of the School, talks will encompass traditional research and practice-based research and will be followed by Q&A.
Please indicate if you have any access requirements, such as ISL/English interpreting, so that we can facilitate you in attending this event. Contact:
grilec@tcd.ie
Campus Location
:
Trinity Long Room Hub Arts and Humanities Research Institute
Accessibility
: Yes
Room
: Online
Event Category
: Arts and Culture, Lectures and Seminars
Type of Event
: One-time event
Audience
: Undergrad, Postgrad, Faculty & Staff, Public
Cost
: Free but registration is required
More info
:
trinitylongroomhub-ie.zoom.us…