The Art+Science Salon | Artist collective Multiplay
Thursday, 25 February 2021, 6:30 – 7:30pm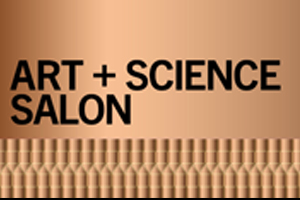 This month the Art+Science Reading group returns in its new form, the Art+Science Salon. This season on the Art+Science Salon, in addition to our monthly online discussion series, we're adding a curated collection of online resources that are open access and available to everyone online. Here we will share articles, essays, videos, and more.
To kick off this season we will be speaking with the artist collective Multiplay, Science Gallery Dublin's first artist in residence/remoteness, in partnership with the Human Insights Lab at Accenture The Dock. Comprised of three transdisciplinary artists: Victoria De La Torre, Pedro Arnanz Coll, and Elisa Cuesta, their piece A.I.R will debut at Science Gallery Dublin only. Inspired by systems thinking, the installation invites the public to question the balance between agency and living as part of an ecosystem in virtual spaces.

Register here 
 
The return and reform of the Art+Science Reading Group, now the Art+Science Salon
The Art+Science Salon, renamed for the informal gatherings of radical thinkers and reformers of the 19th century,  is excited to come together once more to discuss projects and ideas beyond discipline. This reform is due in part to reflection on the purpose and nature of academic research. What good is a PhD or any advanced degree for that matter if it only serves the interests and the needs of the few? It is the aim of this group to hold space for open learning, debate, and discussion. Our world is changing more rapidly than ever, evolving new rules of social behaviour and new ethical dilemmas that reach far beyond the borders of any discipline. We want to offer an opportunity for everyone to come together, find connections and inspiration at the crossroads of art and science. all representing work which defies categorisation and seeks to address the most pressing societal issues and questions of our time.
The Art + Science Salon is a virtual group where researchers, artists, thinkers, and revolutionaries come to share ideas. Organised by PhD candidates Autumn Brown (School of Education and Science Gallery Dublin) and Amelia McConville (School of English and Institute of Neuroscience) and supported by Science Gallery Dublin and the Trinity Long Room Hub, the series explores the ways art and science shape one another and society.
About the organisers
Autumn Brown is the PhD researcher in residence at Science Gallery Dublin. Her research explores art-science practices across Europe and whether this transdisciplinary approach may allow for a more equitable prototyping of ideas. She is interested in the sociotechnical imagination and how opportunities for public engagement impact who and where knowledge is made. She has previously worked as an immunologist and science communicator. Read more about her project here, and check out her latest paper here.
Amelia McConville is a PhD student conducting interdisciplinary research on visual poetry and poetics with Neurohumanities at the School of English and in association with the Institute of Neuroscience. Always fascinated by the overlap of art and science, she graduated with a B.A. in English Literature and Philosophy from Trinity College Dublin in 2017, working in fundraising for the College before commencing doctoral research in 2018.
Please indicate if you have any access requirements, such as ISL/English
interpreting, so that we can facilitate you in attending this event. Contact: foraffer@tcd.ie.
Room
: Online webinar
Event Category
: Alumni, Arts and Culture, Lectures and Seminars, Library, Public, Science Gallery
Type of Event
: One-time event
Audience
: Undergrad, Postgrad, Alumni, Faculty & Staff, Public
Cost
: Free but Registration Required
More info
:
trinitylongroomhub-ie.zoom.us…