TLRH | Transdisciplinary Dialogues: Research Partnerships for Impact
Thursday, 18 March 2021, 12 – 1:15pm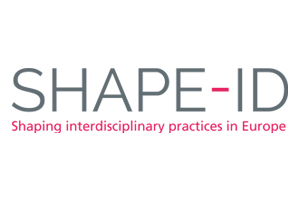 A panel discussion as part of the Shape-ID webinar series Shaping Conversations on Interdisciplinary Research in partnership with Trinity Long Room Hub.
Partnerships with actors in civil society, industry, the cultural sector and citizens, are increasingly important to develop societally relevant research. In recent years our understanding of these relationships has evolved from a more limited idea of 'end users' to that of 'co-creators' of research, necessitating the development of transdisciplinary dialogues. The webinar will invite experts engaged in transdisciplinary work bridging research and society to discuss the importance, benefits and challenges of building transdisciplinary partnerships and co-creation, with examples from their own sectors and projects.
Confirmed panellists
Prof. dr. Caroline Nevejan | Chief Science Officer of the City of Amsterdam
Dr Giulia Sonetti | Politecnico di Torino
Fionn Kidney | Human Insights Lab, The Dock, Accenture.
Please register here.
Campus Location
:
Trinity Long Room Hub Arts and Humanities Research Institute
Accessibility
: Yes
Room
: Online
Research Theme
: Digital Humanities
Event Category
: Lectures and Seminars
Type of Event
: One-time event
Audience
: Postgrad, Alumni, Faculty & Staff, Public
Cost
: Free but registration is required.
Contact Name
: Dr Doireann Wallace
More info
:
trinitylongroomhub-ie.zoom.us…