TLRH | Infrastructures for Interdisciplinary Engagement: Lessons from the Digital Humanities
Thursday, 18 February 2021, 12 – 1:15pm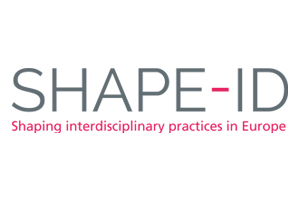 A panel discussion as part of the Shape-ID webinar series Shaping Conversations on Interdisciplinary Research in partnership with Trinity Long Room Hub.
The aim of the webinar is to learn from digital research infrastructures with regards to the way they foster interdisciplinary research between the humanities scholars on the one hand and computer scientists and developers on the other. We believe that lessons learned from Digital Humanities (DH) could be applied to other instances of transdisciplinary cooperation. We would like to learn which measures work best in encouraging such cooperation on the basis of successful case studies. Furthermore, the webinar will explore user involvement strategies aimed at disseminating already existing tools, services and methodologies among DH-curious but still largely "non-digital" scholars.
Chaired by Dr Maciej Maryl | Institute of Literary Research, Polish Academy of Sciences
Confirmed panellists
Dr Darja Fišer | University of Ljubljana & CLARIN ERIC
Eliza Papaki | Trinity College Dublin & DARIAH ERIC
Arnauld Gingold | OPERAS
Please register here.
Campus Location
:
Trinity Long Room Hub Arts and Humanities Research Institute
Accessibility
: Yes
Room
: Online
Research Theme
: Digital Humanities
Event Category
: Lectures and Seminars
Type of Event
: One-time event
Audience
: Postgrad, Alumni, Faculty & Staff, Public
Cost
: Free but registration is required.
Contact Name
: Dr Doireann Wallace
More info
:
trinitylongroomhub-ie.zoom.us…