TLRH | Irish Historical Society Panel Discussion | Ireland and the Caribbean: People, Property and Profits
Tuesday, 12 January 2021, 7 – 8:30pm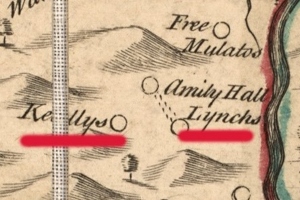 A panel discussion organised by the Irish Historical Society in association with the Trinity Long Room Hub. 

Ireland's relationship with the highly lucrative plantation system in the Caribbean has attracted much debate and some fascinating research in recent years.  The Irish Historical Society is pleased to present a panel discussion on this complex and emotive topic. Facilitated by the Society's President, Professor Mike Cronin, Academic Director, Boston College, Dublin, four researchers will discuss their work and consider our understanding of this historical transatlantic relationship.

Speakers for 'Ireland and the Caribbean: People, Property and Profits':
Dr David Brown, Trinity College Dublin
Dr Brendan Kane, University of Connecticut
Prof Finola O'Kane, University College Dublin 
Dr Jonathan Wright, Maynooth University
The speakers, drawn from Irish and US institutions, represent a variety of recent approaches to the topic of Irish involvement in the exploitation of the region from the Early Modern period to the late eighteenth century. The event is free and all are welcome.
Please register here.Image: details showing Kelly and Lynch plantations underlined on Patrick Browne, Map of Jamaica (published 1755), Library of Congress.
Room
: Online
Research Theme
: Identities in Transformation
Event Category
: Lectures and Seminars, Public
Type of Event
: One-time event
Audience
: Public
Cost
: Free but registration is required
Contact Name
: Dr Caoimhe Whelan
More info
:
trinitylongroomhub-ie.zoom.us…