TLRH |Trauma, Motive and the Post-Troubles Psychopath in The Fall
Monday, 30 November 2020, 10 – 11am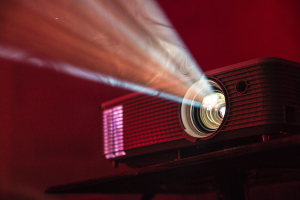 A talk by Prof Ruth Barton, Head of School of Creative Arts, as part of the School of Creative Arts Research Forum, hosted by Trinity Long Room Hub.
This paper discusses the depiction of the serial killer, Paul Spector, in the BBC/RTÉ television series The Fall (2013-2016). It complements existing scholarship on its female detective by considering how Spector's construction as a Gothic villain and victim of institutional abuse inflects The Fall's positioning as a transnational genre production.

Ruth Barton is Head of the School of Creative Arts and Associate Professor in Film Studies. She has written widely on Irish cinema. Her most recent monograph, Irish Cinema in the Twenty-First Century, was published in 2019 by Manchester University Press.

The School of Creative Arts Research Forum meets fortnightly at 10am on Mondays during term and is led by the School's doctoral students. The aim of the Forum is to give a space for School researchers, both staff and postgraduate students, to share their ideas in a supportive environment. It is also an opportunity for the School to hear about the research of colleagues both from within TCD and outside who share our research interests. In line with the research agenda of the School, talks will encompass traditional research and practice-based research and will be followed by Q&A.
Please register here.
Campus Location
: Online
Accessibility
: N/A
Room
: Online
Research Theme
: Creative Arts Practice
Event Category
: Lectures and Seminars
Type of Event
: One-time event
Audience
: Undergrad, Postgrad, Faculty & Staff
Cost
: Free but registration is required
More info
:
zoom.us…