Unboxing the Humanities: Without Discipline there's no Open Scholarship
Thursday, 8 October 2020, 12:30 – 1:45pm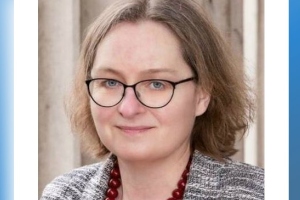 Open Scholarship maximises the impact of research and its potential to do good in society but disagreements surface in how rigid the scholarly community believes mandates in Open Access, Licensing, Research Data and other related fields should be. Many cite the 'unintended consequences' of not respecting the need for discipline specific approaches in the formation and dissemination of scholarship. Seeking to reconcile these concerns is crucial if we as a community are to deliver an 'inclusive' knowledge society and avoid moving the dial of inequality from access to production.
On October 8th, we will be joined by distinguished Prof. Margot Finn, the President of the Royal Historical Society (RHS) and University College London's Chair in Modern British History, for a webinar in conjunction with Trinity's Long Room Hub, where we discuss Open Scholarship in the humanities and the issues this presents for researchers. Prof. Finn authored the RHS guidance paper on "Plan S and the History Journal Landscape" published in October 2019, and she will facilitate a presentation, followed by ample time for Q&A.
We invite you to submit questions ahead of time to OpenScholarship@tcd.ie and hope you can join us as we continue to unbox what Open Scholarship means for our community.
Register Here: https://zoom.us/webinar/register/WN_Z3w3TbaQQYKEWPfb28DdDA
Campus Location
: Online
Accessibility
: N/A
Room
: Online
Event Category
: Workshops and Training
Type of Event
: One-time event
Audience
: Postgrad, Faculty & Staff
Cost
: Free but registration is required
Contact Email
:
OpenScholarship@tcd.ie
More info
:
zoom.us…