Call for Papers | Trinity HistoryCon 3.0: (Re) Programming History
Tuesday, 1 September 2020, 5 – 6pm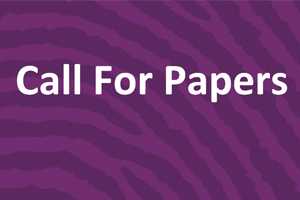 A call for papers for Trinity HistoryCon 3.0: (Re) Programming History, a virtual conference taking place on 20-21 November 2020.

Call for Papers
Popular media has created a space in which academics, artists, and audiences can engage with historical figures and ideas. Doctor Who has sparked conversation and public interest into the lives of Nikola Tesla, Rosa Parks, divisive global politics, and the birth of computing. The Mandalorian borrowed heavily from ancient records while American Horror Story continues to reveal the complexities of the human psyche at the precipice of great upheavals both past and present. Captain Marvel and Terminator blurred the lines between the lived human experience and the cyborg. Technology and humanity share a past and are unequivocally linked together. 
 
Television, film, music, comics, novels, and stage plays not only shape but in some cases re-programme our view of a particular time, person, place, or idea. This conference asks how we participate and react to the reprogramming of history in all its facets. We welcome abstracts for fifteen-minute presentations from all disciplines including science, math, technology, and digital humanities. 
 
Please ensure each presentation includes a historical and a popular media connection. Papers may explore any subject and time period. Presentations examining the reprogramming of technology or disciplines themselves are also welcome. All presentations will be uploaded to our YouTube channel.
 
Potential Presentation Topics:

Who tells your story? Alexander Hamilton, Ron Chernow, and Lin-Manuel Miranda reconstruct an icon

Tinker-Bombshell: The animation of Tinkerbell in Disney's Peter Pan, Marilyn Monroe, and organised misogyny

Historians Fighting Fascism: Weaponising Twitter to protect the Middle Ages

All abstracts must be submitted via
www.duhistorycon.wordpress.com
no later than
1st September 2020
.
Campus Location
: Online
Accessibility
: N/A
Event Category
: Arts and Culture, Conferences, Lectures and Seminars
Type of Event
: One-time event
Audience
: Postgrad, Faculty & Staff
Cost
: Free
More info
:
www.duhistorycon.wordpress.com