POSTPONED | SoloSIRENs Symposium
Tuesday, 12 May 2020, 9:30am – 4:30pm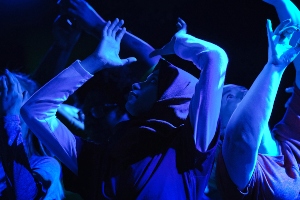 This event has been postponed due to the evolving situation with Covid-19 (coronavirus).

---
A symposium organised by the Department of Drama.
The SoloSIRENs symposium unpacks, explores and reflects upon the learning of the 2019 SoloSIRENs Festival. This new initiative brought artists, communities and audiences together in a creative investigation of what it means to be a woman today.
The Symposium explores SoloSIREN's models of collaborative support, audience engagement and community practice. Symposium participants will hear the story of the festival, the experiences and reflections of audiences, artists and participants and an academic response from Long Room Hub associate Claire Keogh.
SoloSIRENs
is a festival dedicated to women theatre artists who are writing and performing their own work. Curated, directed and staffed entirely by a female team, SoloSIRENs is a platform for women to collectively share and express the challenges facing women in the arts and society today.
Please register for this event here.
Campus Location
:
Trinity Long Room Hub Arts and Humanities Research Institute
Accessibility
: Yes
Room
: Neill Lecture Theatre
Event Category
: Arts and Culture, Lectures and Seminars
Type of Event
: One-time event
Audience
: Public
Cost
: Free but registration is required
More info
:
www.eventbrite.ie…