Connections and discoveries: the power of international cooperation for heritage collections
Thursday, 13 June 2019, 2 – 3pm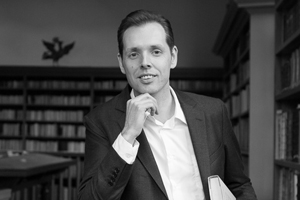 To celebrate the close collaboration between Koninklijke Bibliotheek: the National Library of the Netherlands (KB) and Trinity College Dublin, and on the occasion of the visit of the King and Queen of the Netherlands to Ireland, the Library and the Trinity Long Room Hub Arts and Humanities Research Institute (TLRH) are hosting a presentation on the theme of international cooperation for heritage collections:
  Alex Alsemgeest, a Dutch book historian and recent Visiting Research Fellow from the KB to the TLRH at TCD, will present on the Fagel collection – the finest surviving Dutch private library of the 18th century, housed at Trinity College Dublin.
 
Laura Shanahan, Head of Research Collections at TCD, will present on the possibilities brought to bear through international collaboration, and the new technologies that are allowing dispersed collections to be reunited around the world.
The Fagel collection is one of nine priority areas within the Virtual Trinity Library, which is a key component of the Library's place in the philanthropic campaign for the University – Inspiring Generations. The campaign will help the University to support world-leading research in the arts and humanities, with ambitions to significantly increase Fellowship opportunities at the University.
Please RSVP to 
tlrhevents@tcd.ie
by 12 noon on the 12th June
Campus Location
:
Old Library
Accessibility
: Building is accessible at all levels
Room
: Henry Jones Room
Research Theme
: Manuscript, Book and Print Culture
Event Category
: Alumni, Arts and Culture, Lectures and Seminars, Library, Public, Special events
Type of Event
: One-time event
Audience
: Undergrad, Postgrad, Alumni, Faculty & Staff, Public
Cost
: Free but you must RSVP
Contact Name
: Trinity Long Room Hub
Contact Email
:
tlrhevents@tcd.ie